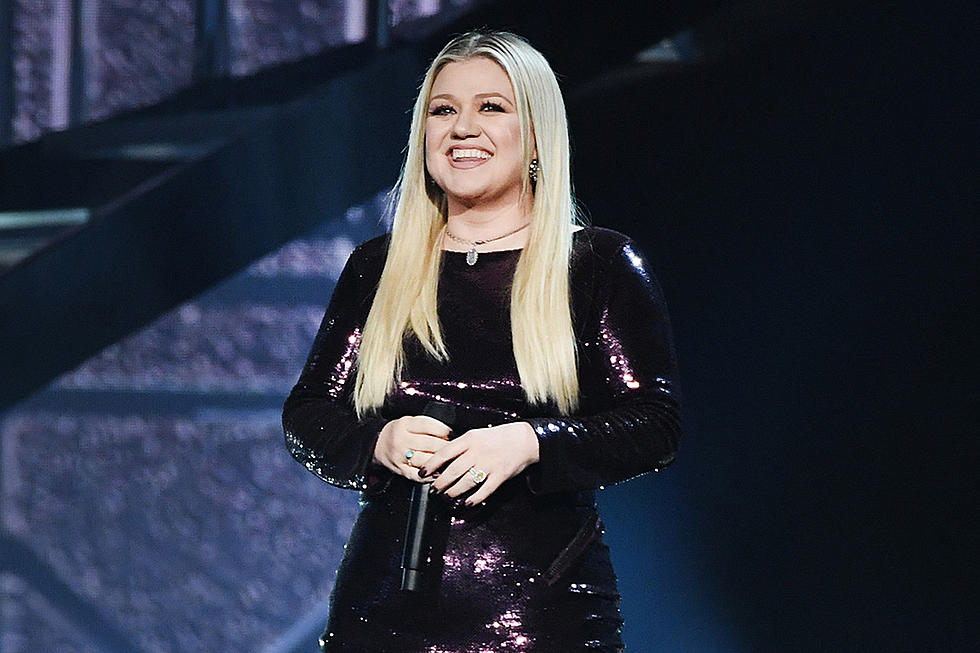 Kelly Clarkson Debuts New Lighter Hairdo With Bangs (PHOTOS)
Ethan Miller/Getty Images
Singer-songwriter Kelly Clarkson shared on Instagram a photo of her dressed up for a night out and sporting a new, light-blonde hairdo secured in a topknot with bangs.
"I am overjoyed to be a part of honoring Paul Teledgy tonight at Taste for a Cure 2018," Clarkson captioned Saturday's image of her wearing a black, long-sleeved dress with lace accents on the shoulders and back, as well as cut-out panels on the chest.
Clarkson, 36, debuted her new look at the UCLA Jonsson Cancer Center Foundation's 23rd annual "Taste for a Cure," which raises funds for cancer research.
NBC Entertainment President Paul Telegdy received the 2018 Gil Nickel Humanitarian Award at the gala and Clarkson sang her songs "Stronger" and "I Don't Think About You."
Copyright © 2018 United Press International, Inc. All Rights Reserved