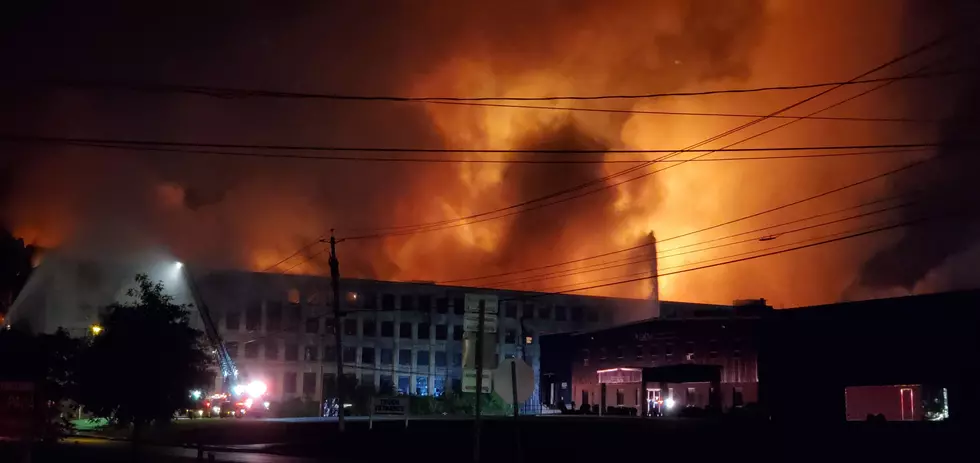 Massive Overnight Blaze Strikes Charlestown Mall Complex
Credit: Andrew Huther
Fire crews are battling a blaze at the Charlestown Mall complex in Utica. The fire started overnight. Ash from the fire is affecting East Utica.
Crews were called to the former Charlestown Mall at around 1:30am Thursday morning as a fire quickly spread throughout the building, involving several floors of the building.
The massive fire is spreading ash over East Utica. "Due to the fire at the former Charlestown Mall, smoke and ash from the fire are covering the lower side of East Utica. Air quality will be impacted until the fire is under control. Please keep all windows closed and stay inside if possible," directs the Utica Fire Department.
Enter your number to get our free mobile app
Crews from Utica, Frankfort, Frankfort Center and Schuyler were called in to help extinguish the blaze.
The Utica Fire Department posted video of the blaze, which appears to be consuming a significant portion of the structure. Rows of windows can be seen in the video with huge flames rising from the building.
In another video, taken by Andrew Huther, crews can be seen spraying water onto the structure. Heather Mundrick, an EMS on the scene on the Herkimer side, says there is "structural collapse."
This is a developing story, we'll update as more information becomes available. Please send any photos to beth@lite987.com
Charlestown Fire
Take a look inside the mall before the fire struck.
Look Inside CharlesTown USA Mall
---