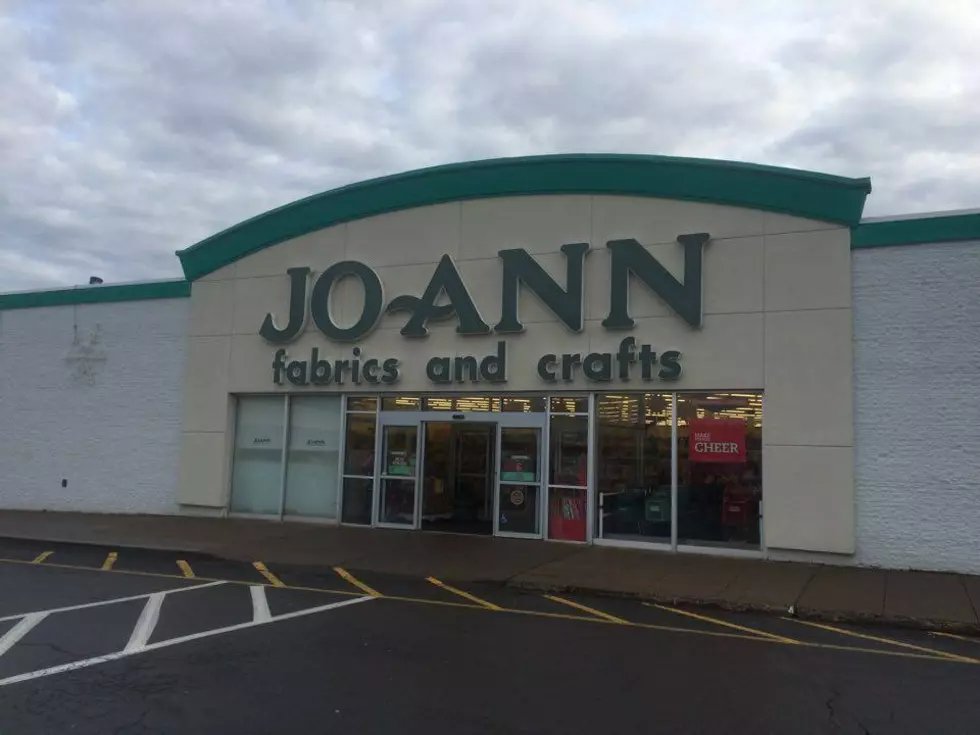 A Big Congratulations to Jo-Ann Fabric in the New Hartford Shopping Center
Naomi Lynn/TSM
Congratulations to Jo-Ann Fabric in New Hartford - They are our latest 'Feed Me Friday' winners!
We have another 'Feed Me Friday' winner on Lite 98.7, and this time the honors go to Jo-Ann Fabric in New Hartford. They had free McDonald's breakfast delivered to them at work.
A big thanks to Kathleen at Jo-Ann Fabric who nominated her workplace. Without her there wouldn't have been any free McDonald's breakfast for her or her coworkers.
Naomi Lynn from the Workday Kickoff stopped by Jo-Ann Fabric in the New Hartford Shopping Center to deliver the free breakfast from McDonald's. Usually, she sticks around and chats with the winners for a little bit, but that wasn't happening today! With the holiday season in full swing, and only a few days left until Christmas - the store was packed! So unfortunately, she was only able to congratulate the winners, and let them get back to their work. But at least they had McDonald's breakfast to help them get through the rest of the day!
Again, a big congratulations to Jo-Ann Fabric in New Hartford - Our latest 'Feed Me Friday' winners. Now, you can be just like them and get free McDonald's breakfast delivered right to your workplace - Just enter for your chance to win, by clicking the link below:
Lite 98.7 would also like to congratulate all our 'Feed Me Friday' winners so far! We have been delivering free breakfast to workplaces all across Central New York! Check out some of our other winners below: