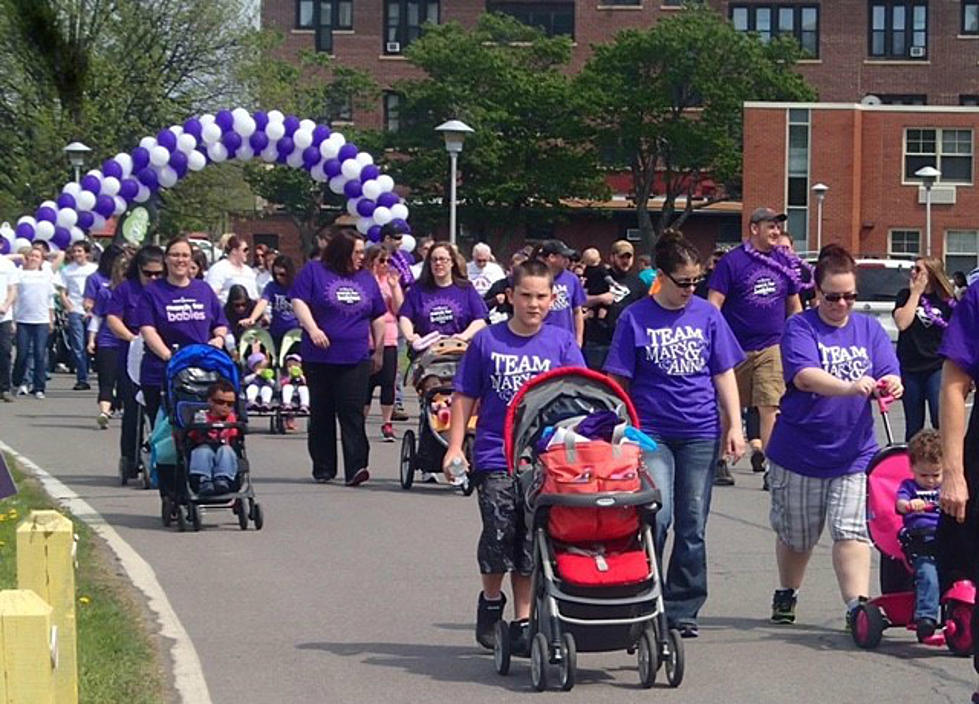 Mohawk Valley March for Babies Coming to Utica
Laura Powers/MV March of Dimes
The Mohawk Valley March of Dimes is gearing up for another important event - the annual March for Babies walk in Utica.
We all know that babies are the most precious and vulnerable members of our community. And the March of Dimes has done tireless work for a long time. Founded in 1938 by President Franklin D Roosevelt, it's original mission was to combat polio. Since the introduction of a vaccine for that disease, the group has continued its work to prevent birth defects, premature birth and assistance with newborn screenings. The Mohawk Valley March of Dimes is filled with staff and volunteers who have very personal connections to this mission, and work hard because they understand the payoff. Executive Leadership Team member Laura Powers said:
While the March of Dimes places a keen eye on reducing prematurity through education and research, they are an organization for all babies...they have assisted with screening newborns for more than 20 serious but treatable conditions in all states. If you had a full-term pregnancy and healthy baby, March of Dimes has been a part of that journey. (Laura Powers - Mohawk Valley March of Dimes Press Release)
This year's Central New York Ambassador Family is Dr Rebecca LaValley and her family. She had a set of triplets who were born prematurely in 2013, and a set of twins born prematurely just last year. The "LaValley Fab Five" will be leading the 2017 March for Babies in this year's Utica walk.
You can join a team or create your own and get registered at the March for Babies website. There will be lots of activities and special guests before and after the walk - including the Utica Zoomobile, the Sitrin Comettes and Audie, Chuck E Cheese and a family selfie station courtesy of Allie's Celfie Central.
---
BONUS VIDEO