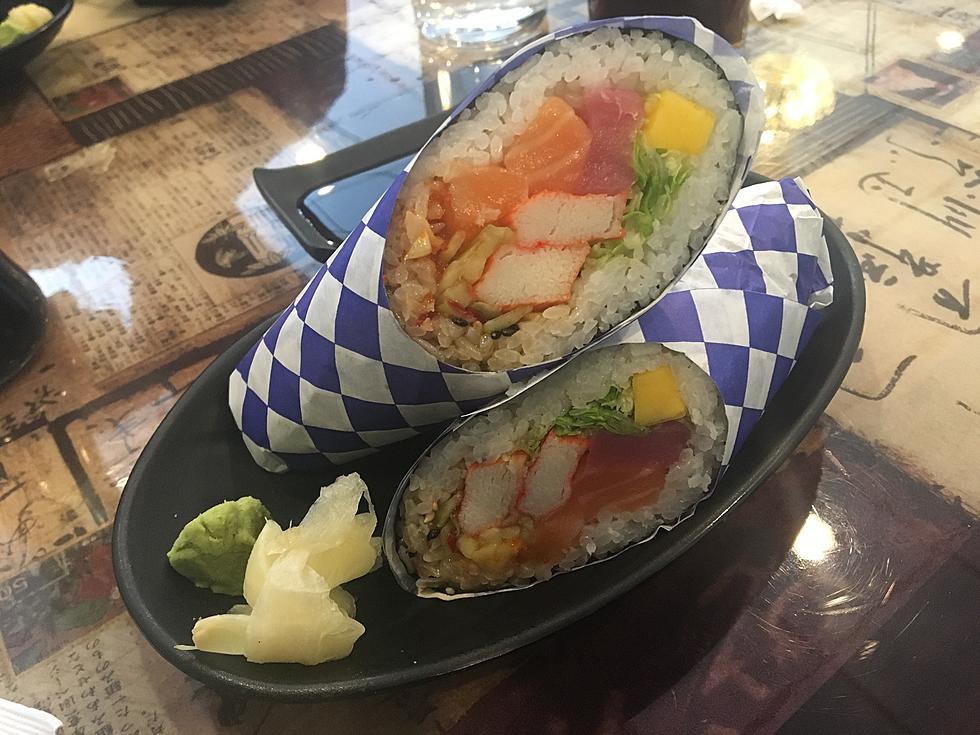 New Hartford Restaurant Features Sushi Burrito
Credit: Beth Coombs/TSM
Sushi is great. Burritos are great. But when you put them together? It's something altogether amazing and you can get one right in CNY.
The other fantastic thing about the sushi burrito is the price: $9.95. That's virtually the same price you'd pay for fast food, except this time you'll be eating a meal that's fresh and healthy. (Not that you don't like french fries every now and again.)
I Ramen is close to Planet Fitness in the New Hartford Shopping Center. If you're craving something delicious and a little different than your typical restaurant food, be sure to check them out.
BONUS VIDEO: