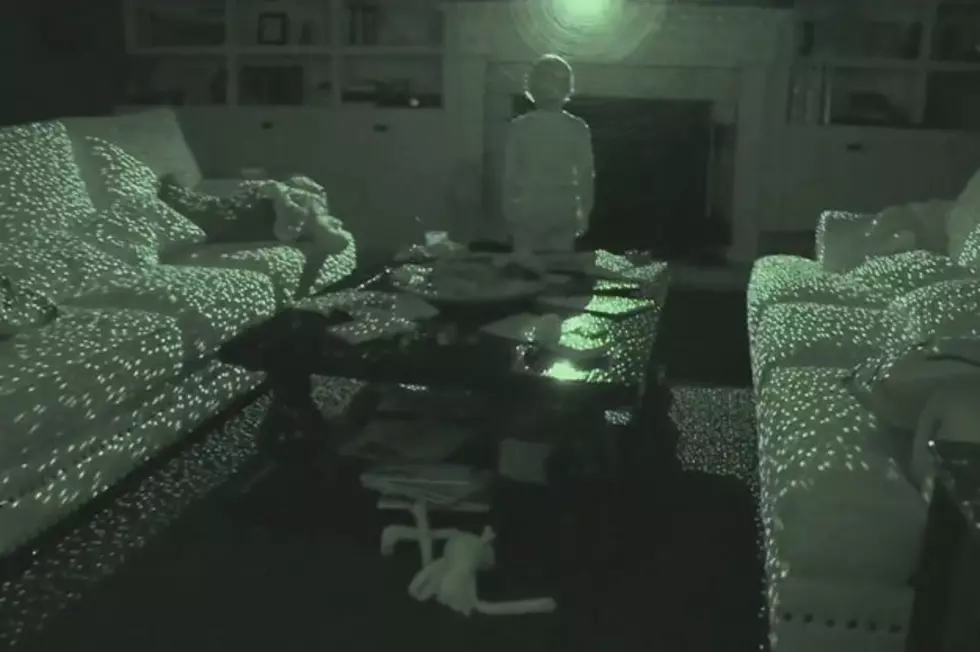 New 'Paranormal Activity 4′ Trailer Might Be Scarier Than the Actual Movie
Paramount Pictures
Just the other day, we remarked on how little is known about the plot of 'Paranormal Activity 4,' but then one of our intrepid movie critics got to see a "work-in-progress screening" of the film at Fantastic Fest and revealed a ton of details. Now you can see bits of what he saw through the latest trailer for the October spook-a-thon. Check it out after the break!
Seems as though demon-possessed Katie (Katie Featherston, from the first two films) has moved to Nevada with her kidnapped nephew, Hunter, now going by the name of "Robbie." What they're up to is still a mystery, but our focus is on the girl next door, Alice (Kathryn Newton), as she quickly discovers something is odd with Robbie, who comes to stay with her an accident puts his single mom in the hospital. Soon enough, all manner of, well, paranormal activity besieges the young girl and her family.
And you thought your neighbors were bad news...
If you want to know even more about 'Paranormal Activity 4,' which was written by Zack Estrin and directed by Henry Joost and Ariel Schulman, you can read our early review of the film right here. It pops out of the shadows on October 19.