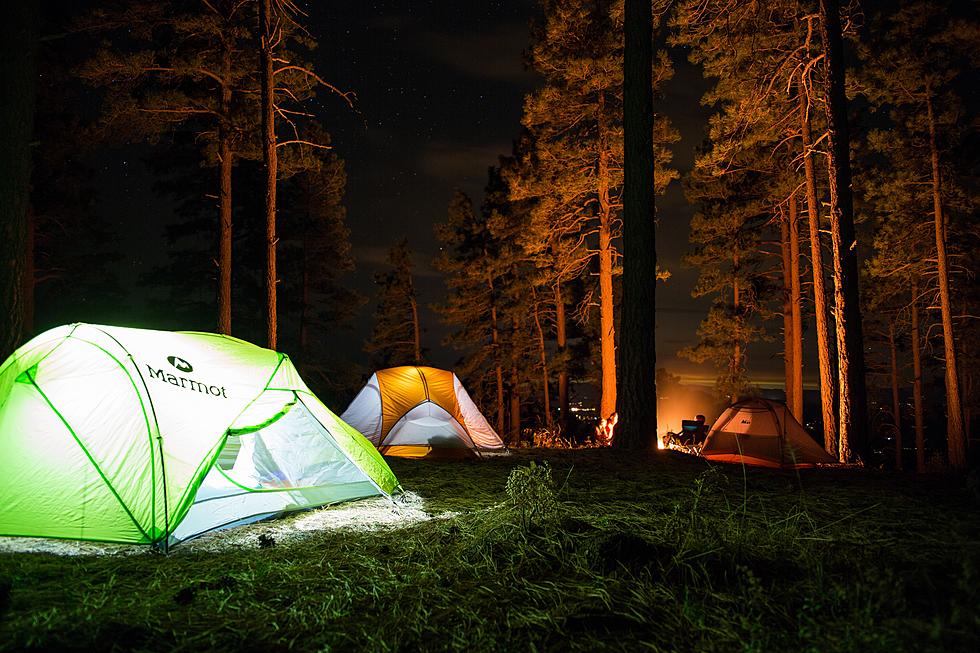 2 New York Campgrounds Make 2023 Northeast Best Places To Camp
Photo by Tommy Lisbin on Unsplash
We know Upstate New York has the best camping in all of America. Let's be real. However, one publication honored New York State with two shoutouts on their list of 2023 Northeast Best Places To Camp list.
Have you heard of the website The Dyrt? If you're a camper you might want to check it out:
The Dyrt is for campers, by campers, and we are built on the contributions from our community."
Recently they published a list called "2023 Best Places to Camp in the Northeast Region."
The Northeast offers four-season camping at its finest. Summer brings the heat, the fall foliage is the best in the country, in winter it's a wonderland, and when spring blooms it starts the beautiful cycle all over again."
The list honors great places in Maine, Vermont, Pennsylvania, New Jersey, and of course New York. Here's who they honored for New York State:
2) Keuka Lake State Park
Keuka Lake State Park in the Finger Lakes came in at Number 2 on the list. They highlight the amazing wine country, vineyard-covered slopes, glimmering water and how the clear blue sky set the scene for the perfect escape.
Keuka Lake State Park is also a great destination for a range of outdoor recreational activities including hiking, swimming, boating and, of course, fishing. The lake is considered one of the best places to fish in upstate New York."
You can read the full breakdown online here.
3) HTR Niagara Campground
This campground is one of the closet to actual Niagara Falls. HTR Niagara itself is nestled in a wooded area near the Niagara River, providing a peaceful and secluded setting for camping.
Campers can fish in the river, kayak on nearby lakes (not too close to the falls, please), and hike through the surrounding forests. The campground also has a heated swimming pool and plenty of room to throw down a blanket for a picnic or go on a leisurely bike ride."
You can read the full breakdown online here.
9 Spots to Enjoy Camping & Waterfalls in New York State Parks
Hike by waterfalls during the day and sleep under the stars at night at these 13 New York State Parks.
11 Perfect, Small Campgrounds in the Fabulous Finger Lakes!
Live Out Your Star Wars Dreams In A Campsite Not So Far, Far Away
Star Wars fan or not, you have to admit this is the coolest campsite you've seen in a long time!