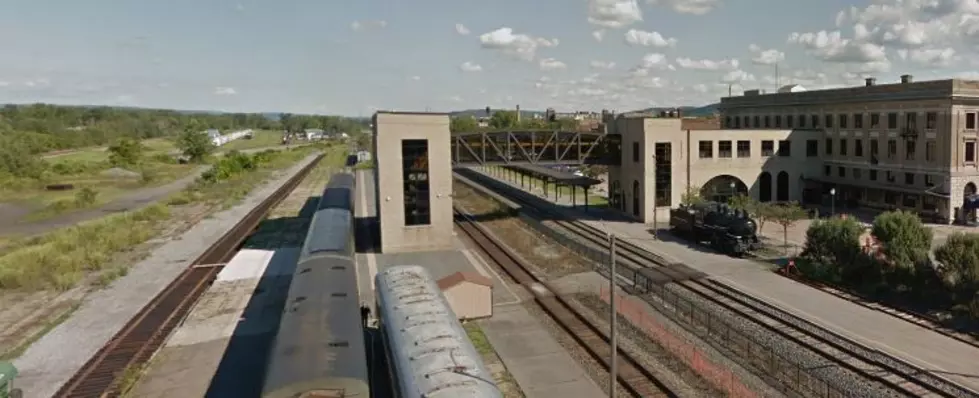 New York Ontario and Western Railroad Makes Its Final Run-Historical CNY
Google Maps Street View
It was on March 29 of 1957 that this railroad made it's final run.  The distinction is that the NYO&W was the first major railroad in the nation to be completely abandoned.
According to Wikipedia, the rail line first came to Central New York,
During 1886, the O&W acquired the operations of both the Utica, Clinton & Binghamton and the Rome & Clinton railroads from the Delaware & Hudson Canal Company. By acquisition of these assets and construction of a new line to Sylvan Beach on the east shore of Lake Oneida, the O&W extended its operations into new market areas, and the Sylvan Beach Loop became a seasonally-significant corridor by providing transportation to central New York's recreational resort area.