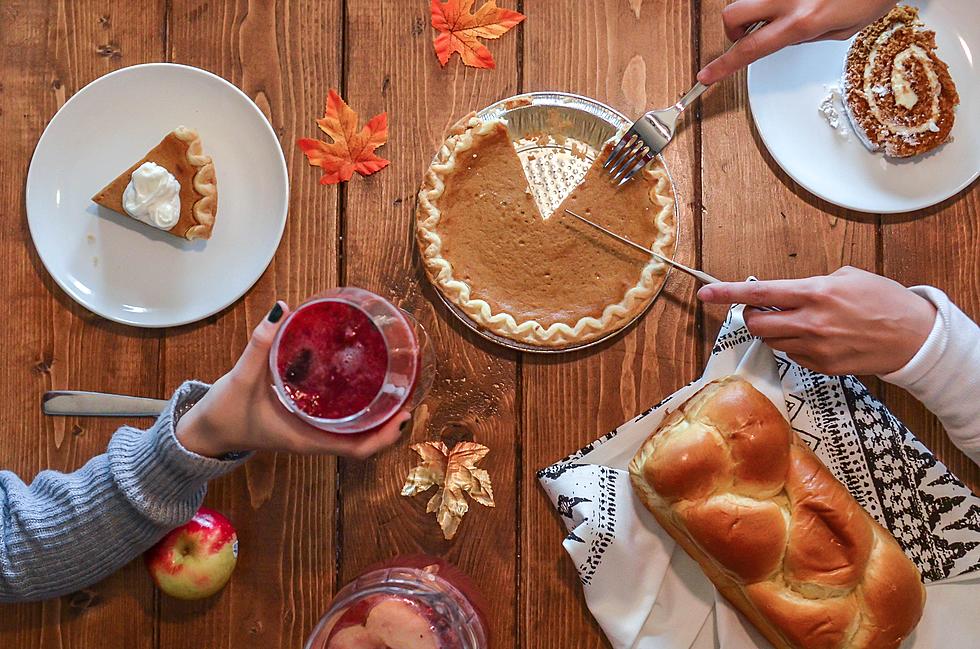 When Do New York Residents Eat Thanksgiving Dinner?
Photo by Element5 Digital on Unsplash
What time will you eat dinner on Thanksgiving? New York residents apparently have a common time.
The Loupe surveyed Americans across the nation to map out how people spend their Thanksgiving in every U.S. state. Researchers wanted to find out American Thanksgiving preferences, so to find out they surveyed over 3,000 Americans.
Notable New York callouts:

- Most states love the side dishes on Thanksgiving, but in Utah and West Virginia, people pick turkey as their favorite part of the meal.

- Throughout the country, traditional Thanksgiving dishes are the top choice, except in Hawaii and New York, where the majority opt for non-traditional favorites.

- On Thanksgiving Day, most of the country starts the day by cooking and baking first. But in Maine, most people begin their day by first watching the Macy's Thanksgiving Day Parade.
What the survey found was that New York residents eat Thanksgiving anywhere from Mid-afternoon 2:00 PM - 4:00 PM.
Our survey revealed that an overwhelming majority—32 states, to be exact—prefer to dig into their turkey feast mid-afternoon, specifically between 2:00 PM and 4:00 PM, or that sweet spot where the parade is over with, and everyone is ready to huddle around the table.

Meanwhile, early evening (4:00 PM – 6:00 PM) and early afternoon (12:00 PM – 2:00 PM) tie for second place, capturing the hearts (and stomachs) of residents in 6 states each. "
What time do you usually eat your Thanksgiving feast? Is your answer the same as the survey above or different? Let us know what your plans are when you text us on our station app.
Here's Where Facebook Wants You To Go On Thanksgiving Eve In Upstate New York 2023
Gallery Credit: Dave Wheeler
These Are The Nine Best Places To Get Pie For Thanksgiving
Apple. Pumpkin, No matter what kind of pie it is, it's almost a given to have pie on Thanksgiving. These places supposedly have AWESOME pie and are great local options to buy from.
Gallery Credit: Dave Wheeler
City Cafe Of Whitesboro New York Is Here To Stay
Looking for vegan, vegetarian, and gluten-free dining options in Central New York? Look no further than
City Cafe
of Whitesboro New York.
Gallery Credit: Dave Wheeler