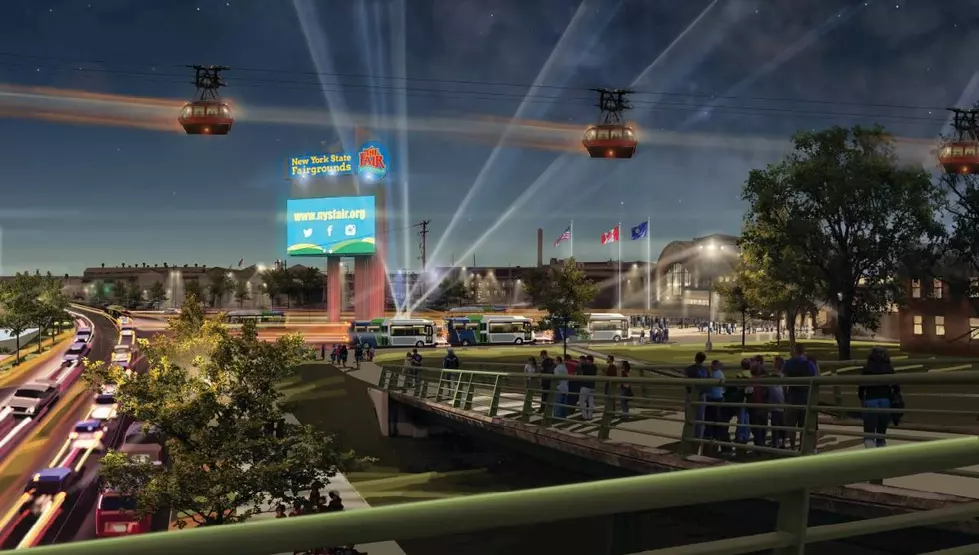 NYS Fair Selling Lifetime Admission Passes for $200
Governor.ny.gov
If you love the New York State Fair, you're going to really love this first-ever lifetime admission pass being sold for $200, but you'd better act fast.
The New York State Fair is offering lifetime admission passes for $200 - but there's a catch: they're only selling 200 of them.
The 200 for $200 Sale, which begins Monday, May 14 at 6 a.m., features 200 Lifetime Passes that can be bought for $200 each. The sale takes place at the Fair's online sales store, etix.com.
"I talk to people all the time during the Fair who come here all 13 days. They love the Fair and we want to send a little of that love back to them by making this great deal available to them," said Troy Waffner, Acting Fair Director. Considering that Fair admission is usually $10 per day, this sounds like a great deal.
Lifetime Passes are metal medallions that allow free admission only for the pass owner on any day of the Fair. The pass owner's name will be engraved onto the medallion.  It can be in the name of only one person and only the pass owner can use the special Lifetime Pass. The pass owner must show a valid photo identification at the gate along with the medallion when entering the Fair.
BONUS VIDEO: