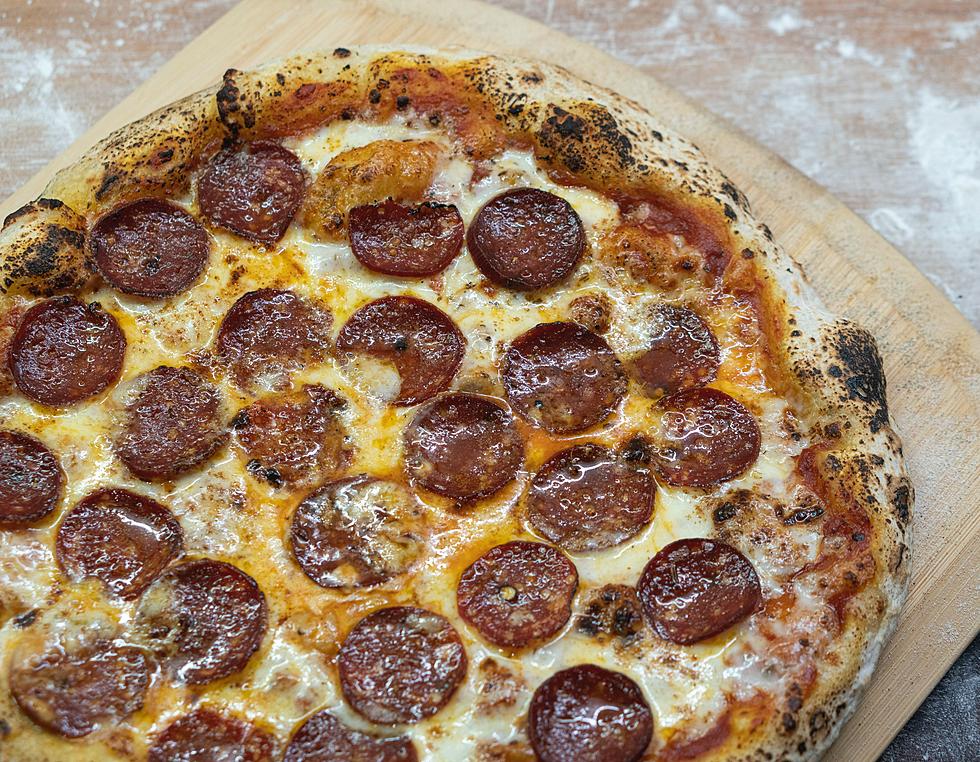 Opinion- Sorry, Buffalo New York's Pizza Is A Tragic Joke
Photo by amirali mirhashemian on Unsplash
When you're thinking about some of the "Best Pizza Cities in America," the city of Buffalo shouldn't even be a thought on your radar.
listwithclever.com was determined to find the best pizza cities in America. They reviewed restaurant data, geographical data, and surveyed over 1,000 Americans to get their hottest takes on pizza:
In all, we used multiple metrics, weighted in the following manner:

4x: Pizza reputation (survey of 1,000 Americans)
4x: Online search activity for 25 pizza-related terms ("pizza passion")
2x: Average price of a large cheese pizza
1x: Average price of a large pepperoni pizza
1x: Average Yelp rating for pizza restaurants
1x: Rate of pizza restaurants per 100,000 residents
Here's what they cooked up in the Top 10:
Rank

City

Avg. Price: Large Cheese Pizza

Avg. Price: Large Pepperoni Pizza

Pizza Restaurants per 100,000 Residents

Average Yelp Rating

Pizza Passion Score*

Share of Americans Who Consider It a Top 5 Pizza City

-

National average

-

1

Detroit, MI

2

Hartford, CT

3

Boston, MA

4

Phoenix, AZ

5

Philadelphia, PA

6

San Diego, CA

7

Denver, CO

8

Miami, FL

9

Buffalo, NY

10

Pittsburgh, PA
WAIT a minute. New York City didn't even rank that high? Central New York and the Mohawk Valley were completely snubbed in the Top 50. Some how Buffalo got mentioned:
Buffalo is clearly enthusiastic about its pizza, with more than twice as many spots to snag a pie compared to the average city we examined (8.4 per 100,000 people).

Buffalo scored an 85 in our Google Trends metric for searches of pizza-related terms. Its score is 31% higher than the typical city's score (65) largely thanks to its No. 1 ranking for search interest in these three terms: breakfast pizza, tomato pie, and New York-style pizza."
WHAT?!?!?!?!?!......Buffalo ranked high for Tomato Pie? Literally, Utica is the home of tomato pie. How in the world was tomato pie so high in Buffalo?
I'm Going To Be Honest, Buffalo Pizza Is Garbage
Hate me all you want, but Buffalo has zero clue how to make a pizza. The way the city cooks it's pepperoni, and just the overall look, stick to your chicken wings and the dirty side of Niagara Falls.
This author had Buffalo pizza leading up to a Bills tailgate back in 2011. I one million percent confirm that gas station pizza in our region topped the Buffalo style pizza I ate that day. Again, the way the pepperoni was all small and deformed, it made it look like massive zits or a weird nipple on the pizza. The sauce wasn't impressive, and there was no cheese pull. Momma Celeste has a better pizza.
"HOW CAN YOU BASE TASTE ON THAT ONE EXPERIENCE" - Everyone in Buffalo
This is true. I can't even name the place I went too. However, I've been to Buffalo multiple times since that experience and tried pizza time and time again and was let down.
Stick to your chicken wings, stick to your football, and stick to amazing radio stations. Your pizza is not one of the best in the country. Go home you're drunk Bills Mafia.
If you want to argue my thoughts on this, text us on our station app.
Here's How To Take The Most Delicious New York 'Diners, Drive-Ins And Dives' Trip
Get your appetite, forks, napkins, and wallets ready. Here's the ultimate Diners, Drive-Ins and Dives New York State road trip.
There are a few sites devoted to listing every place featured on the Food Network show, often organizing them by state or cuisine. According to
Delish
,
FlavortownUSA.com
is one of the best. Here's their New York State spots:
11 Delicious New York State Pizza Challenges You Need To Try
If you love eating pizza, and you have a pretty big stomach, have you ever considered taking part in a pizza eating competition? You should check out
some of these
pizza eating challenges scattered all over New York State.
25 Restaurants 'Diners, Drive-Ins and Dives' Should Visit In Upstate New York
We've been taking trips to Flavortown with "
Diners, Drive Ins and Dives
" since November of 2006. Wouldn't it be nice if Guy Fieri made more tips to Upstate New York?
Guy has traveled to over 37 restaurants in New York State alone. We asked "If Food Network's "Diners,Drive Ins & Dives" could visit the Mohawk Valley and Central New York, where should they go?" on social media. The responses were well into the hundreds. What we wanted to do was take the Top 25 suggestions. Here's that list for you to enjoy: