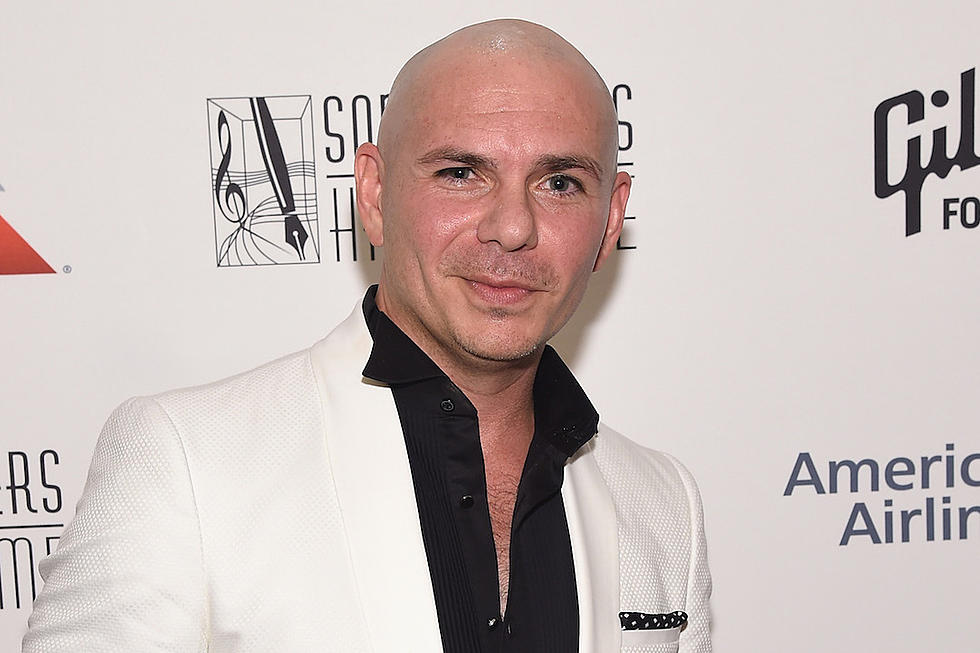 Pitbull Lends Private Jet to Transport Cancer Patients from Puerto Rico: 'Just Doing My Part'
Larry Busacca, Getty Images
Pitbull is among the celebrities who have joined in the ongoing humanitarian relief efforts in Puerto Rico. Last week, the island was hit by Hurricane Maria that cause severe damage throughout the island, leaving its 3.5 million residents without food, water or electricity.
According to Jenniffer González, congresswoman for Puerto Rico, Pitbull offered his private jet so that cancer patients from Puerto Rico can be transported to the United States for chemo treatment. This gracious act of generosity will certainly save lives.
Pitbull didn't share his good deed on social media but did tell E! News, "Thank God we're blessed to help. Just doing my part."
Fellow artist Jennifer Lopez recently announced that she's donating $1 million to the relief efforts in Puerto Rico. She is also working with other celebrities to airplanes fly to the island with much-needed supplies including generators and medical equipment.
J.Lo also urged her fans to donate to the relief efforts as well. "I urge you to support and donate to the efforts (UnitedforPuertoRico.com) of the first lady of Puerto Rico, Beatriz Rosselló. Together we can help rebuild our island and the Caribbean."
Daddy Yankee went on his Instagram page asking for help from the global community. "Puerto Rico encounters the major humanitarian crisis in our history," he wrote. "Today I used this platform to raise awareness and to ask for help from global community."