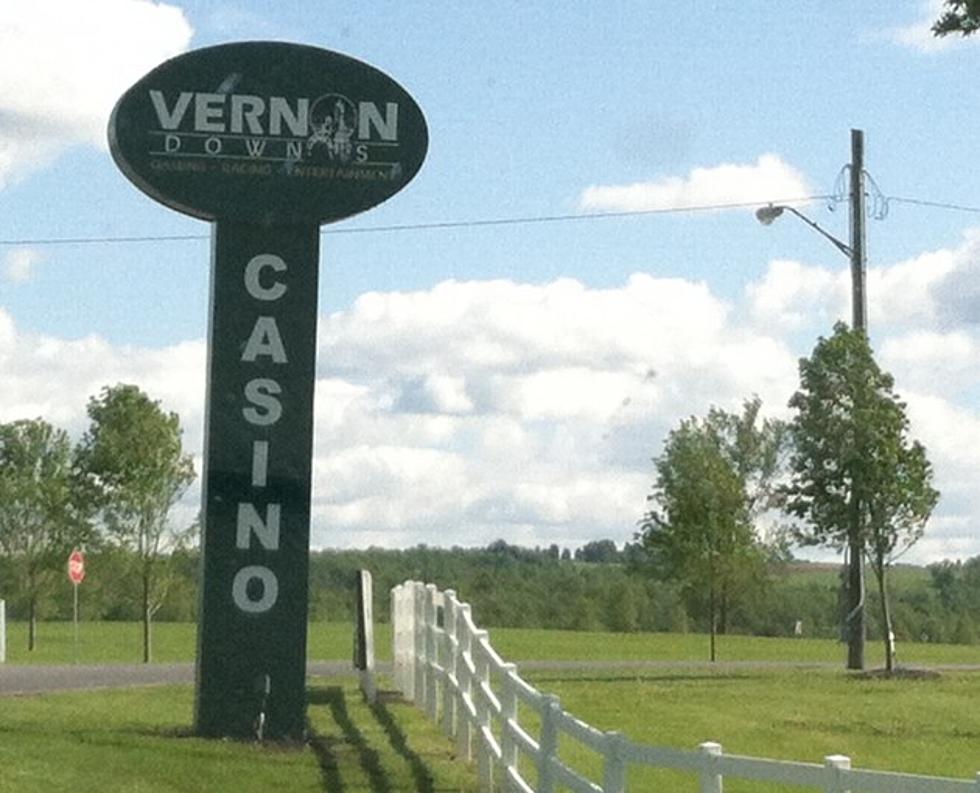 Racing Continues at Vernon Downs with Tax Relief Plan
WIBX/TSM
The Mohawk Valley Nine say they've secured a tax relief package to keep Vernon Downs open.
The package was included as part of the final legislative agreement approved during the extraordinary session in Albany.
The agreement saves 300 jobs at the racino.
Vernon Downs owner Jeff Gural had said he would close the facility if the state didn't come up with a tax relief plan.
The Mohawk Valley Nine is a bipartisan coalition of state legislators representing Herkimer, Madison and Oneida Counties.
The legislators say results like this are the reason they formed the Mohawk Valley Nine caucus. They say moving forward, they will continue to work together in a bi-partisan manner to address the shared concerns of the region's residents, businesses, and local governments.
The Mohawk Valley Nine is comprised of the following legislators:
Senator James  Seward – co-chairman
Assemblyman Bill Magee– co-chairman
Senator Joseph Griffo
Senator David  Valesky
Senator Jim Tedisco
Assemblyman Marc Butler
Assemblyman Ken Blankenbush
Assemblyman Anthony Brindisi
Assemblyman Brian Miller
Oneida County Executive Anthony Picente issued the following statement on Vernon Downs:
"I would like to thank Governor Cuomo and the State Legislature — and commend the hard work of Senator Joe Griffo and Assemblyman Anthony Brindisi  — for securing the future of Vernon Downs and protecting 300 jobs in Oneida County. This is a prime example of what we can accomplish when we work together on the local and state level. Vernon Downs has been a vital part of this region for many years and I hope it will continue to be for many years to come."