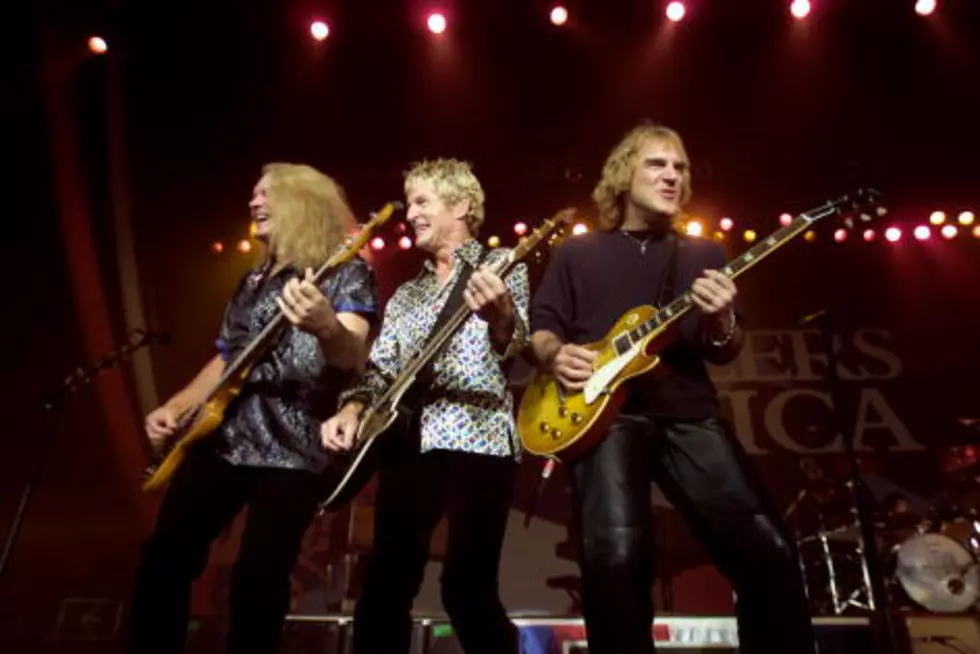 Lite 98.7 Welcomes REO Speedwagon to Stanley Theater in Utica
Photo by Gabe Palacio/ImageDirect/Getty Images
The concert is a fundraiser for both the Stanley and Valley Health Systems.
REO Speedwagon is known for
 the band's unrelenting drive, as well as non-stop touring and recording, carved a path straight to platinum albums and freeform FM radio staples such as Ridin' The Storm Out, Roll With The Changes, Time For Me To Fly, Keep Pushin, Golden Country and 157 Riverside Avenue. Soon to follow was 1980's explosive Hi Infidelity with hit songs like Keep On Loving You, Take It on The Run and Don't Let Him Go.
January 30, 1975 at Onondaga War Memorial in Syracuse
October 14, 1976 at Onondaga War Memorial in Syracuse
September 23, 1978 at Utica AUD
March 22, 1981 at Onondaga War Memorial in Syracuse
November 20, 1982 at Barton Hall in Ithaca
February 23, 1985 at Onondaga War Memoiral in Syracuse
November 22, 1987 at Utica AUD
March 23, 1991 at Alumni Field House in Oneonta
August 27, 1993 at New York State Fair in Syracuse
August 29, 1994 at New York State Fair in Syracuse
July 9, 1996 at Cayuga Fairgrounds in Weedsport