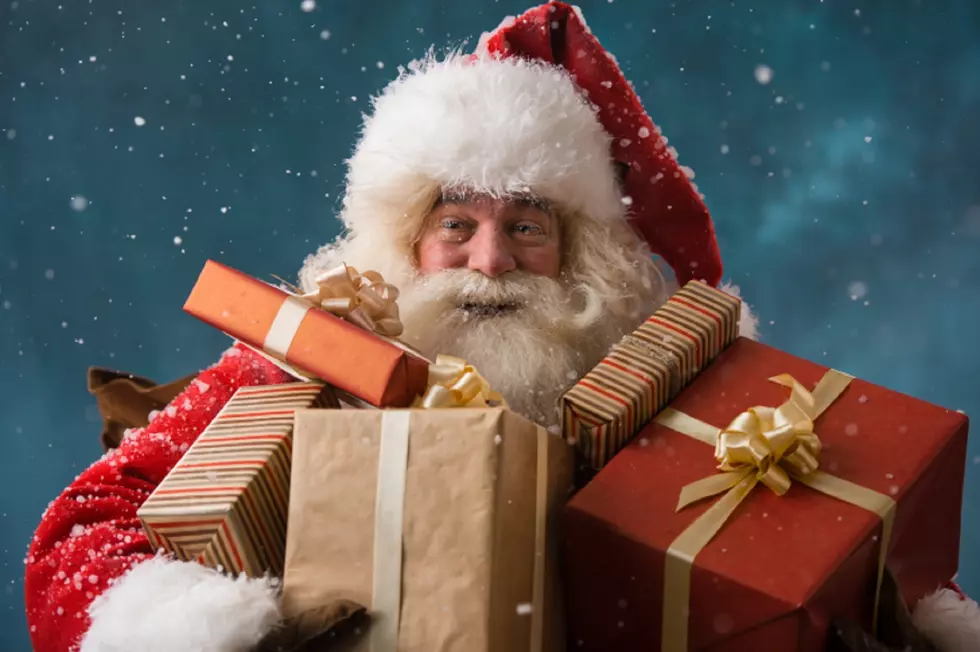 Santa Claus is Coming to Sangertown Square Mall for 2017 Holiday Season
HASLOO/ThinkStock
The holidays are right around the corner, which means it's that time of the year to pay Santa a little visit. And you can do that at Sangertown Square.
It may feel like the holidays are still a ways off, but they'll be here in the blink of an eye. Seriously, can you believe Halloween is already next week?! And as soon as that wraps up, everyone will be gearing up for the holidays (if they haven't already).
Sangertown Square is getting a jump on things so you're ready for switch to the Christmas Season. They've announced when Santa Claus will arrive at the mall and his hours throughout the next two months.
It's going to be a big party when Kris Kringle arrives at Sangertown on Saturday, November 11th, and the whole family is invited to come and enjoy the celebration. There will be live music, coloring, face painting, photos with Santa, and of course the chance for the little ones to meet Jolly St. Nick, himself.
The party will go from 10am to 12pm at Center Court on the 11th. If you can't make it out for the celebration, don't worry, Santa Claus will still be around for the season. You'll be able to stop by and see him Monday through Saturday from 10am to 8pm. He'll also be available Sundays from 11am to 6pm. And he'll even be around for a little bit on Christmas Eve (before he has to take off to deliver presents, of course) from 9am to 5pm.
So now you have Santa's schedule, and can plan a visit to see Father Christmas with the whole family. And as always, we hope you enjoy your holiday season.
---
BONUS VIDEO: