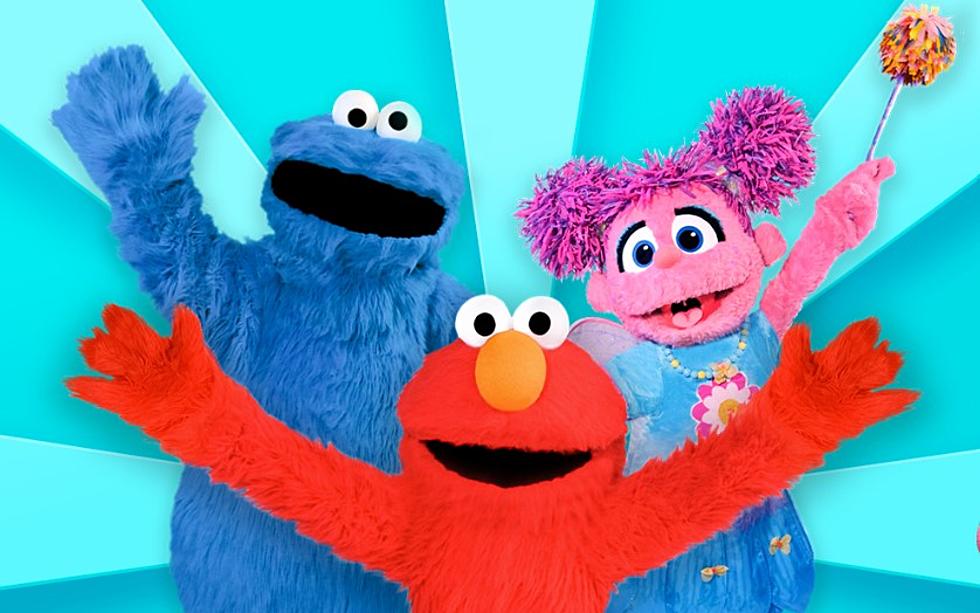 'Sesame Street Live' Coming To Syracuse New York
Sesame Street Live
You'll want spring 2024 to be here before you know it. "Sesame Street Live, Say Hello!" is coming to five Upstate New York cities this spring.
These stops include Albany (April 18th at the Palace Theatre), Binghamton (April 23rd at The Forum), Syracuse (April 25th at the Landmark Theatre), Buffalo (April 30th at Shea's Performing Arts Center) and Rochester (May 1st at the Kodak Center for the Performing Arts). All five shows will begin at 6PM.
The interactive live show, produced by Sesame Workshop and Round Room, will feature "Sesame Street" characters like Elmo, Abby Cadabby, Cookie Monster, and their furry friends singing and dancing.
Elmo, Abby Cadabby, Cookie Monster, and their friends from Sesame Street are coming to your neighborhood to say hello! At Sesame Street Live! Say Hello, you can sing and dance with your favorite furry friends while enjoying fun surprises along the way. So put on your dancing shoes and make your way to where the air is sweet for this all-new celebration on Sesame Street!
Tickets go on sale Friday, November 17th through Ticketmaster; prices have not been announced. Pre-sale information and more details are available at SesameStreetLive.com. Tickets are required for anyone who has reached their second birthday, according to Live Nation.
The show is catered for ages 1 to 7 but as an action packed live show, Sesame Street Live! is enjoyable for the whole family! Some venues may require all persons entering the theater to have a ticket. Please ask your local box office if you have a specific question."
You can learn more online here.
The Absolute Prettiest Hotel To Stay At In All Of New York
Gallery Credit: Dave Wheeler
Upstate New York's 15 Snobbiest Cities
We decided to have fun with AI. We decided to ask
ChatGPT
"What are the 15 snobbiest cities in all of Upstate New York, and why would you pick them as your choice?" So before you send off complaints our way, send them to ChatGPT. We didn't create this list, we are only sharing it. So hopefully you'll have a sense of humor, and stick your pinky out.
Gallery Credit: Dave Wheeler
Top 10 Most Difficult New York Colleges To Get Into For 2024
For many New York high school seniors, the time has come to send in those college applications. If your senior is looking to stay in state, what schools offer the best chance of an acceptance letter?
Here's the Top 10 Most Difficult New York College To Get Into for 2024 thanks to
Niche
.
Gallery Credit: Dave Wheeler