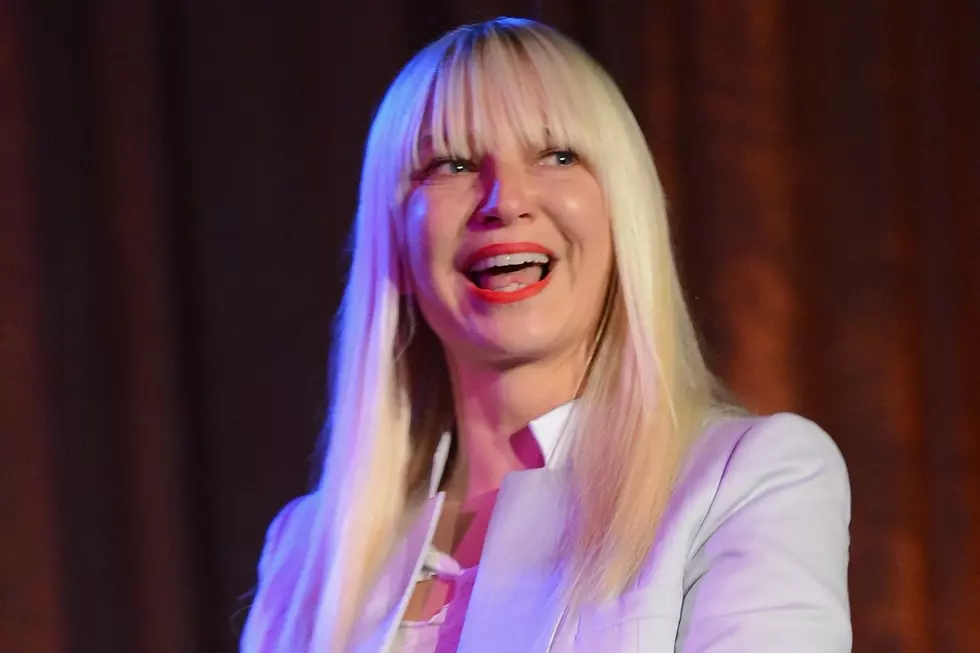 Sia and David Guetta Reunite for Anthemic 'Flames' (AUDIO)
Jason Merritt, Getty Images
Sia and David Guetta are stoking the embers of their longtime collaborative relationship yet again, this time on an electronic pop ballad called "Flames."
Released Thursday (March 22), "Flames" finds the Australian singer-songwriter and DJ/producer teaming up for a fifth time.
Featuring mid-tempo electronic production that explodes on the chorus, the anthemic "Flames" sees Sia singing about overcoming her struggles.
"Figure it out but don't stop moving / Go go go figure it out / Figure it out you can do this / So my love keep on running / You gotta get through today / There my love keep on running / Gotta keep those tears at bay," she sings.
"'Titanium' is still one of the tracks I am proudest of and Sia is one of my favorite artists to work with. She's a great songwriter and has an amazing voice. I'm just super excited that we get to release another track together," Guetta said in a press release.
Listen to the track below:
Guetta and Sia first teamed up on "Titanium" back in 2011. The song became a massive worldwide hit, peaking at No. 7 on the Billboard Hot 100 and hitting the Top 10 in countries including Australia, Austria, Denmark, Finland, France, Germany, Hungary, Ireland, Italy, The Netherlands, New Zealand, Norway, Spain, Sweden and Switzerland.
The song has been certified double platinum by the RIAA.
Their other collaborations include "She Wolf," "Bang My Head" and "The Whisperer" and "Helium" featuring Afrojack.