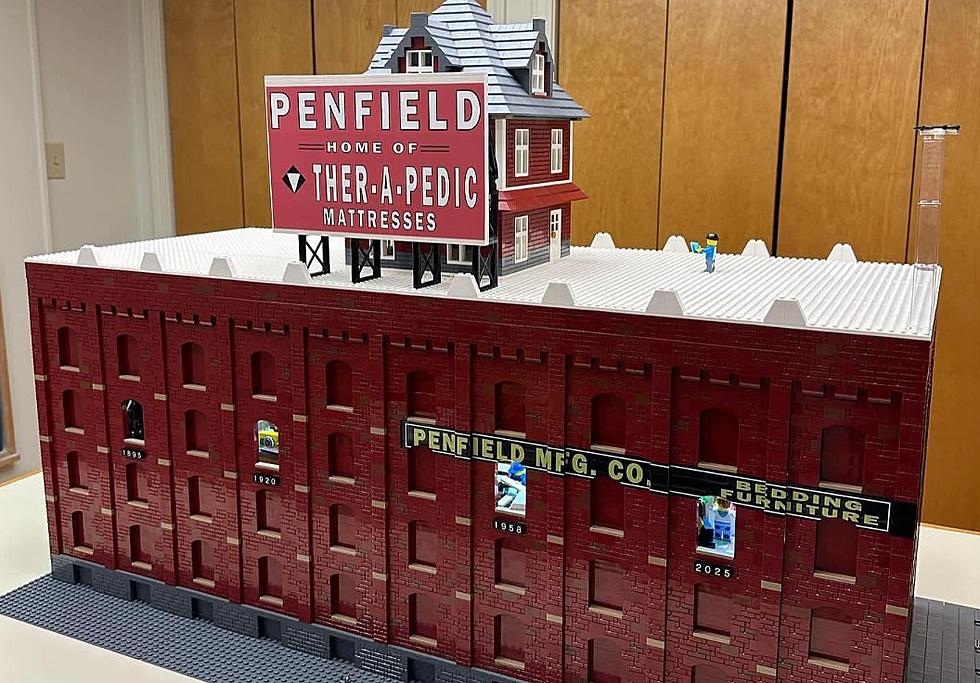 Classic Syracuse New York Icon Reimagined Brick By Brick As LEGO
SyracuseHistory via Facebook
Did you know that Brick Universe is coming to the New York State Fairgrounds in Syracuse? Local residents have turned a classic landmark into a LEGO icon.
In Syracuse, you can meet professional LEGO artists from around the world and see their amazing exhibits and creations with Brick Universe. Learn the secrets of master LEGO building and even build your own masterpiece.
The BrickUniverse event has been building in popularity since it began in 2014. This year the Inspire tour will feature the largest exhibit of LEGO creations built by professional artists from around the country.
Central New York residents, Priscilla and Samuel made this creation for the upcoming Brick Universe event of the Penfield Building:
Their masterpiece weighs around 50 pounds, contains more than 7500 pieces, and took two months to build. Their efforts won Priscilla and Samuel first place in the "Make Something People Love" contest. The scenes inside the windows depict the usage of the building depending on the year mentioned.
The H.A. Moyer Carriage Company has been through many incarnations in its more than 140-year history at this building. You can read a complete history online here. Check out more photos of the building on Facebook.
The 2023 INSPIRE Tour is coming to Syracuse on October 18. The event will be held inside the New York State Fair Horticulture Building. Tickets start at $15.65 and can be purchased online for Brickuniverse in Syracuse on October 28. Early purchasing is advised and VIP tickets have also available for $28.07 which provides an additional hour of early access. Get yours at BrickuniverseUSA.com. Enjoy the show and the local sites!
Syracuse Family Designed A LEGO Replica Of 'It's A Wonderful Life'
The Christmas classic "It's a Wonderful Life" is considered one of the greatest movies of all time. One family from Syracuse decided to make a replica of the movie in LEGO form.
Gallery Credit: Dave Wheeler
Upstate NY Creator Builds a LEGO Replica of Stewart's Shops
15 Rock + Metal Album Covers Recreated With LEGOs
All are designed by Adnan Lotia.