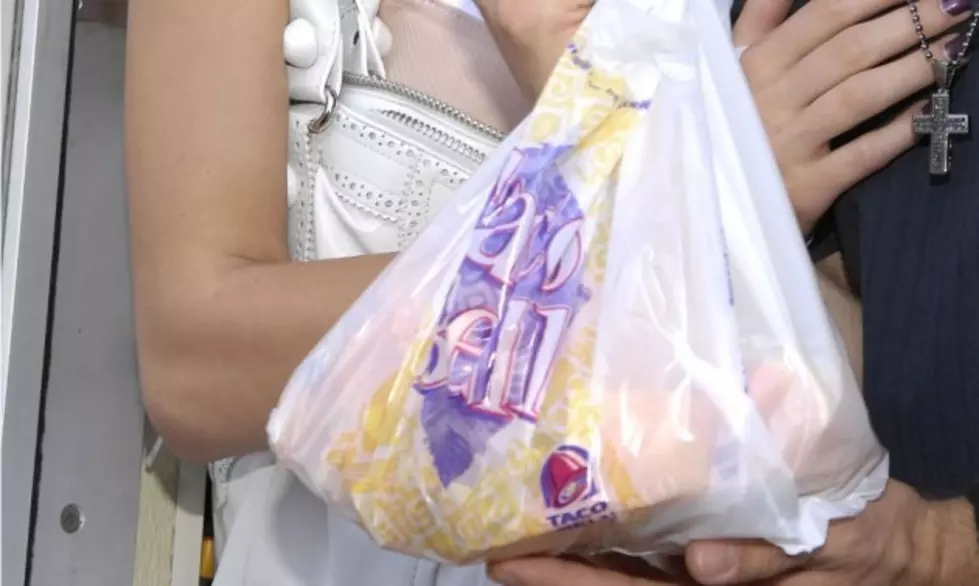 Taco Bell Doritos Locos Tacos Cause High School Lockdown
Toby Canham, Getty Images
If you spend a lot of time with high school students you should be pretty well acquainted with Taco Bell.
Which is why it's surprising that the delicious fast food was able to cause so much confusion at Del Campo High School in Sacramento, California.
Turns out somebody had left a big bag of Doritos Locos Tacos and more goodies on the school's baseball field on a recent morning. Whether this was the result of "fourth meal" munchies or just a forgotten lunch is unclear.
What is clear is that at about 10 AM somebody reported the food bag as a "suspicious object." Given the times, the school immediately went into lockdown mode and remained that way until 11 AM when security officials realized the only threat the suspicious object posed was to the digestive system.
A school district spokesperson defended the reaction as a "precautionary measure." They added that classes were not interrupted during the lockdown.
What do you think? Have we become too paranoid about terrorism when seven layer burritos are confused for bombs?