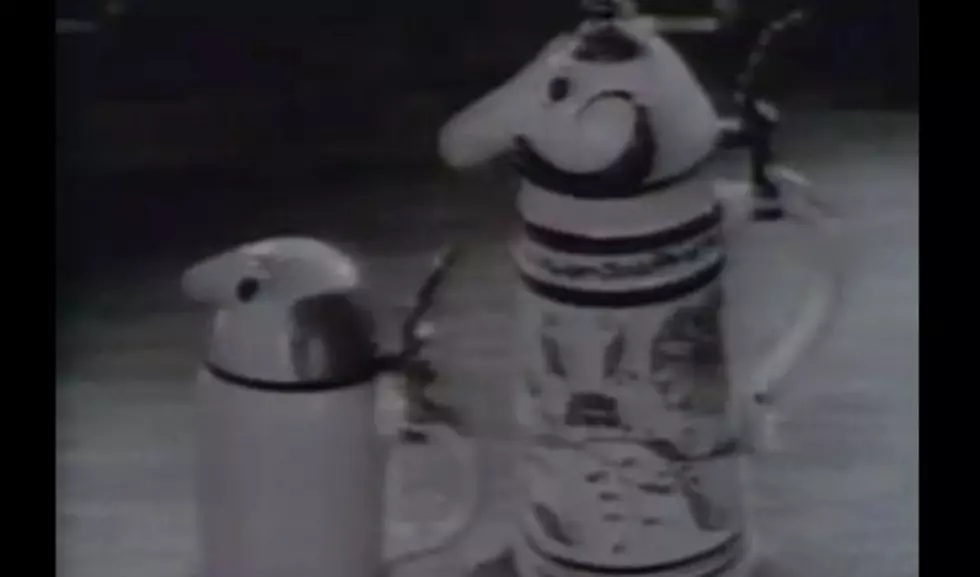 5 Classic Utica Club Beer Commercials on YouTube Featuring Schultz and Dooley
YouTube
Utica Club Beer and their spokes-steins Schultz and Dooley were staples of local TV in the 1950s and 1960s. We've tracked down 5 of the best classic commercials.
Schultz running for office? A take-off on a political debate.

Inspired by the moon landing, UC goes extraterrestrial.

Schultz and Dooley join the Beat Generation.

No S&D, but UC did have "Born on Dates" way back then.

Schultz and Dooley clowning around and classic jingle sing at the end.