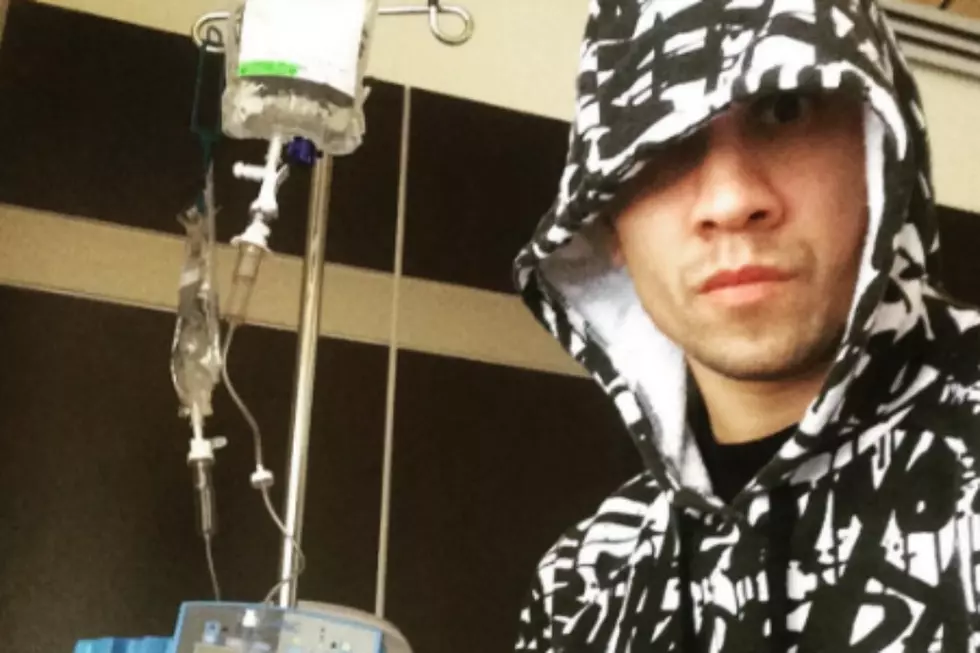 The Black Eyed Peas' Taboo Battled Cancer in 2014: 'Nothing Prepares You for Chemo'
Instagram
Six-time grammy winner Jaime Luis Gomez, who we know as Taboo from The Black Eyed Peas, recently revealed that he was battling cancer. Taboo said it all started when he began suffering from pain in his abdomen, and after a visit to the emergency room in 2014, it was revealed that he had stage 2 testicular cancer.
In an interview with People, he opens up about when he first learned his diagnosis.
"It all started with a pain in my back and abdomen," he says. "The very next day I went into surgery to have the 'mother ship' removed. But my fight had just begun."
The 41-year-old rapper had his right testicle removed and underwent a 12-week aggressive, intense chemotherapy and remained out of the public eye. Taboo wasn't alone during his fight, his family and band members rallied around to help and support him.
"Will. I. Am instantly reached out to a great doctor who helped me figure out a treatment plan. I was racing against the clock," he said.
Throughout his battle with cancer Taboo began to write lyrics to express what he was going through.
"I wanted to share my story and inspire others like those who had inspired me."
Two years later Taboo is cancer free and sharing his story with the world. He has partnered with the American Cancer Society and is promoting his new campaign and song called "The Fight." Taboo recently made an appearance on The Doctors to share his testimony and let the world know that he is a cancer survivor.