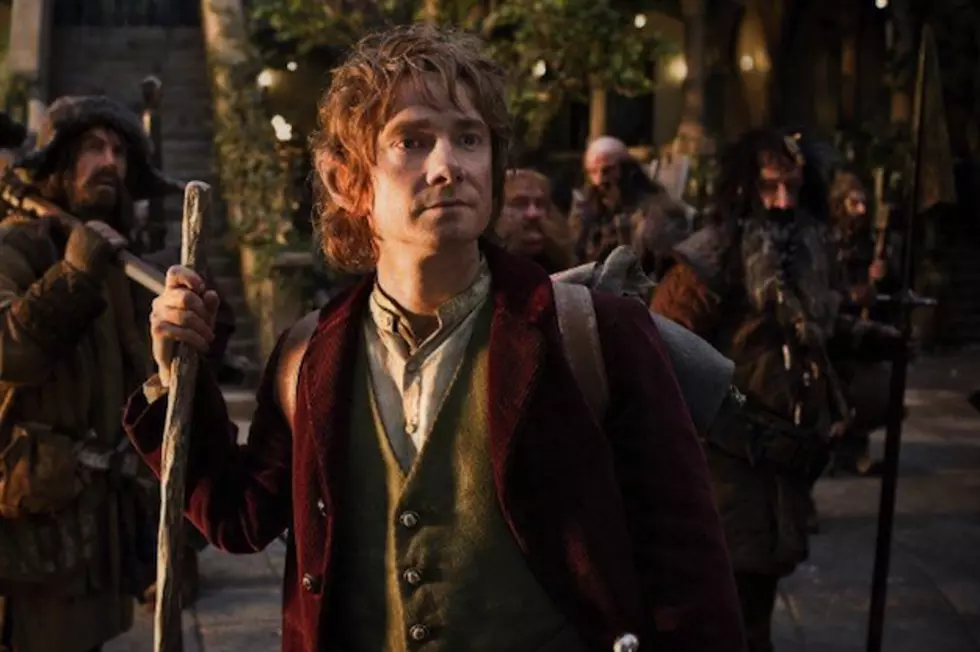 'The Hobbit' Takes an Unexpected Journey in This New TV Spot
Warner Bros./MGM
'The Hobbit' is coming! Slow down... it's coming in December, but you can check out this brand new TV spot right now, which brings us back to the world of the Shire and introduces us to a very unlikely hero named Bilbo Baggins.
Peter Jackson's gone back to the J.R.R. Tolkien well with 'The Hobbit: An Unexpected Journey,' the first in a planned trilogy of 'Hobbit' films, which up until recently was a planned duo of films, but there's money in them there Hobbit hills, and you know how these things go.
The film follows Bilbo Baggins, who's visited by wise old wizard Gandalf the Grey and asked to join thirteen dwarves and the warrior Thorin Oakenshield on their incredible and perilous journey to reclaim the Dwarf kingdom of Erebor from the sinister dragon Smaug. Throughout their journey the group will encounter orcs and goblins and yes, even our old friend Gollum.
This brand new TV spot features promises of action, adventure, excitement, a screaming Gollum, and... horses! We all love horses, you guys. The film hits theaters and IMAX in 3D (or not -- choose your own adventure) on December 14, but this spot tells us you can by tickets starting November 7. And we know you totally will.