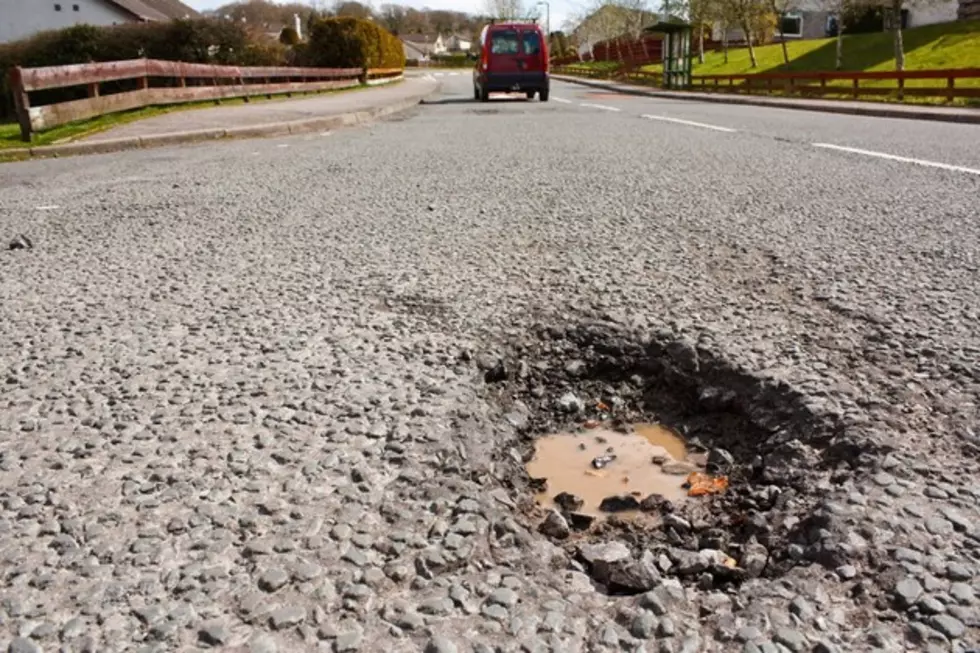 A Central New York Eatery Is Fixing Potholes for Free
Photo By: Stock Solutions/Thinkstock
Domino's has unveiled its Paving for Pizza program, an initiative aimed at making roads safer for its delivery people, the pies they transport, and for folks ordering pizza for delivery or driving home with a pick-up pie. With a fleet of trucks bearing the Domino's logo and the slogan "Bad roads shouldn't happen to good pizza," Domino's is already on the job.
The pizza giant has been working with communities in Texas, Delaware, Georgia and California, but is offering its services nationwide. Just go to the PavingForPizza.com website. There's a button to nominate a town and a pothole location. Domino's can either send a crew to fix the pothole or send money to the community in need of a fix.
The site also has a "Pothole Impact Meter" with video footage to demonstrate the damage potholes can do to pizzas inside a delivery truck.
Domino's currently has locations in Utica, Rome and Manlius, plus four in Syracuse.
Which CNY potholes are in the greatest need of a little Domino's lovin'?
BONUS VIDEO: