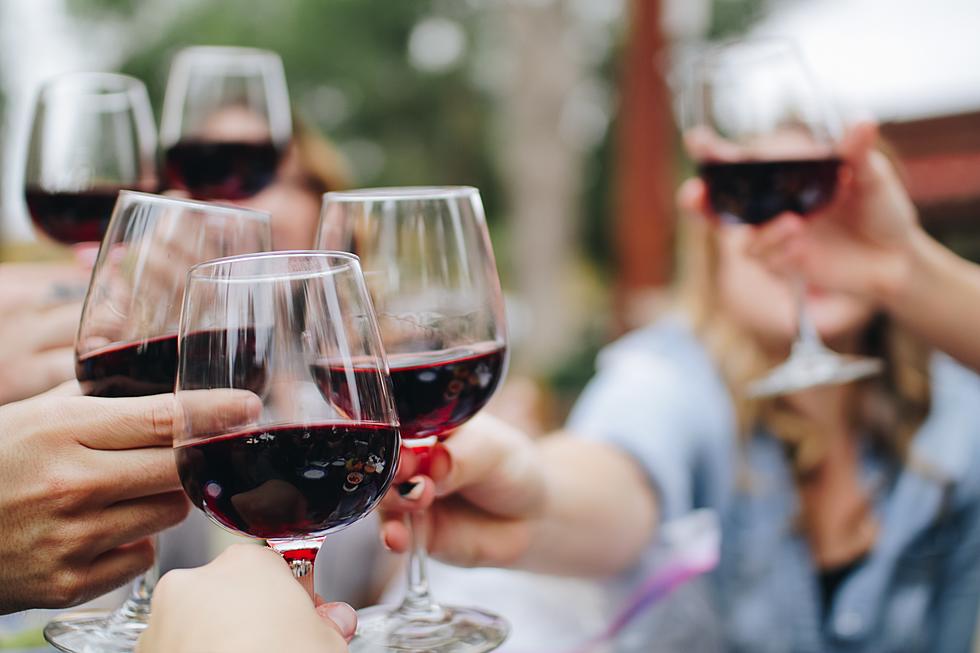 This IS The Most Popular Wine And Cheese Pairing In New York
Photo by Kelsey Knight on Unsplash
What is the most popular wine and cheese pairing in New York State?
The Loupe decided to explore the top choices of wine and cheese in different states and uncover how those combos work with each other.
1) New York's top choice for fine wines is Chianti. This is classic Italian wine with a rich history dating back to 750 BC.
Chianti's history is steeped in tradition and innovation. It was officially recognized as a wine region in 1716, making it one of the oldest wine-producing areas in the world. The Sangiovese grape, which forms the backbone of Chianti, has been cultivated in the region for centuries. The wine's bold, complex flavors, often featuring notes of cherries, violets, and earthy undertones, make it an ideal accompaniment to a wide array of dishes found in the diverse culinary landscape of New York."
2) Pairing Chianti with cheese is the Stracchino di Crescenza. This creamy and soft cheese, with origins in Lombardy, Italy, has a mild, tangy flavor that complements Chianti's robust notes.
In New York, Chianti and Stracchino di Crescenza can be readily found at various wine shops, Italian delis, and upscale supermarkets. Wine enthusiasts can explore wine merchants in Manhattan, Brooklyn, and other boroughs, or even visit wineries across New York State that carry Chianti as part of their selection."
Whether enjoyed in the heart of New York City or hanging out in an upstate vineyard, Chianti and Stracchino di Crescenza offer an exquisite Italian-inspired pairing that resonates with the diverse tastes of New York.
By the Glass, You Cannot Go Wrong at These 13 Upstate New York Wine Bars
Wine bars are spreading across Upstate New York rapidly. Not necessarily bars in the traditionally sense, or corner saloons, or cocktail lounges, but wine bars which focus mainly on the many varieties of wines from around the world.
Of course Upstate is no slouch when it comes to wine, with the Finger Lakes wineries now grabbing many of the headlines at wine expos and competitions around the country. But local wine producers, even the very small ones, are starting to nudge into the pack of award-winning vinos from coast to coast
Here is a list of 13 great wine bars. They all serve food and many of them have the word "restaurant" in their name, but as you will see, the wine is the superstar at all of these fine Upstate New York places.
Gallery Credit: Chuck D'Imperio
These Top Wineries Can Be Found Along the St. Lawrence Seaway
While, for the most part, we think of the Finger Lakes Region of Upstate New York as the home of many of the state's finest wineries, the St. Lawrence Seaway region also plays host to many large and small wineries that have gained in popularity in recent years. Here is a selection of some of the best from that area.
Gallery Credit: Chuck D'Imperio
Top 25 Breweries and Wineries in the Catskills
New York State, and especially the Catskill Mountains are home to some of the finest and award-winning locally crafted brews and wines. For tourists venturing upstate to hike or locals looking for a place to hang out, these are some of the top breweries and wineries in the Catskills to check out and support.
Gallery Credit: Skylar Coons