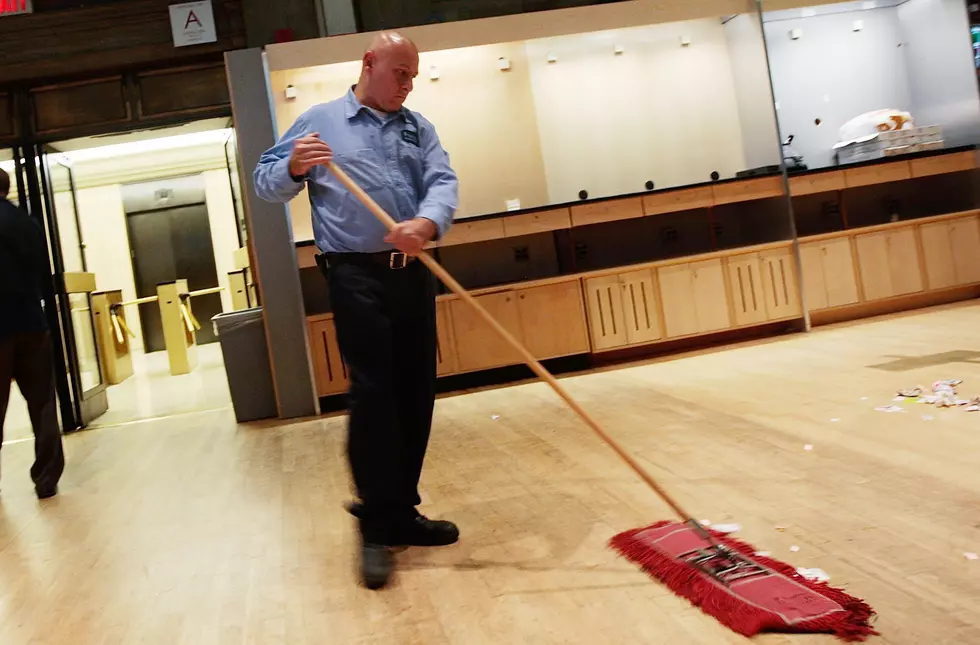 This School Janitor Is Off to Italy to See Deployed Son Thanks To The Students [VIDEO]
Chris Hondros/Getty Images
When I was in high school I took great pride in organizing a rock concert in our auditorium to raise money for uniforms the school's football team needed. We raised $1000, which was a lot of money for the 80s. These students also took great pride in raising money so that janitor Rickey Spaulding could go to Italy where his son is stationed. They clearly are in the Father's Day spirit.

Some of the students at Kentucky's Anderson County High School raised $1,900 to send Spaulding, who hasn't seen his son in over a year, to Italy where can can finally meet his new grandson. And they can up with a clever way to surprise their favorite custodian. The school arranged a pep rally where they pretended they needed his assistance, only to surprise him with the gift.
The Today Show reported.:
Spaulding was understandably touched by the students' gesture. "Words can't describe the joy that I feel right now," he said.
Usually on the last day of school, the janitor is in need of cleaning up various messes the students leave behind. At this school, the only thing the kids left behind was a great gesture.