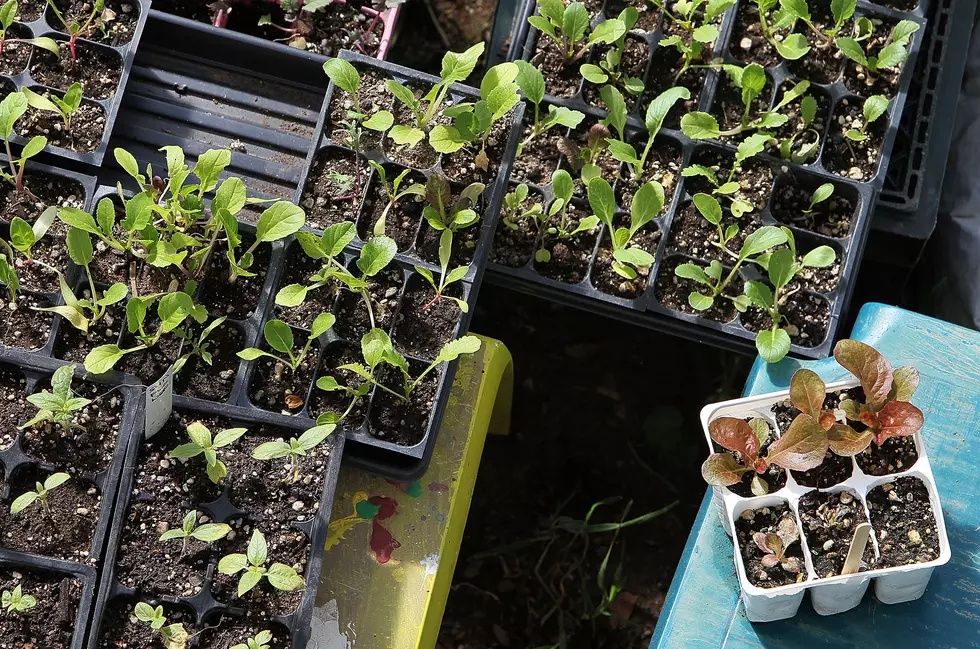 The 5 Best Greenhouses in Central New York for the 'Green Thumb' in All of Us
Photo by: Justin Sullivan/Getty Images News
It's springtime! Time to start planting those flowers, getting the garden together, and enjoying all the greenery this time of year has to offer. Here are the top five greenhouses in Central New York to get your yard looking amazing!
 Juliano's Schuyler Greenhouses
Located on State Route 5 in Utica, Juliano's Schuyler Greenhouses has tons of ready-made planters, vegetable plants, huge hanging baskets, and thousands of geraniums bedding plants. Plus, being in Utica makes it a close drive to get your plants and supplies quick and easy.
Juliano's Schuyler Greenhouses open back up in May and they're open seven days a week. May is only a few days away, so it's the perfect amount of time to get your wish list together and be ready to go!
Lan's Flower Farm
It's one of the largest perennial providers in the Syracuse area, with more than 650 different types of perennials, daylilies, ornamental grasses, groundcovers, and tons and TONS of other gardening and landscaping needs. Not only that, but the staff at Lan's Flower Farm know their greenery knowledge. They can help with any questions from the plants - and the best way to grow them, to how to set-up and design the perfect landscape in your yard.
Lan's Flower Farm is open now through November, and they're just north of Syracuse on New York State Route 31 in Clay.
Stone Brothers Farm and Greenhouse
At Stone Brothers Farm and Greenhouse they bring you fresh farm produce from their 400 acre family farm in Fenner. And they do it without the use of chemicals or pesticides. Stone Brothers Farm and Greenhouse will open their doors on May 1st, on West Milestrip Road in Canastota.
Zerrillo Gardens
It's a family owned and operated greenhouse with nurseries and even a gift shop. Zerrillo Gardens in East Syracuse can make your yard complete with plants, outside decorations, and anything else you could possibly need. They're raved about on Facebook for their healthy and beautiful plants, plus their staff that's friendly and knows what they're doing.
The Flower Barn of Ilion
The Flower Barn of Ilion has two locations - one on Central Avenue in downtown Ilion, and the other on Barringer Road. They have everything you need, from hanging plants, planting seeds, soils, mulches and everything in between. Once Fall hits, they start supplying the apples, pumpkins, and other fall treats!
Be ready to stop by the Flower Barn of Ilion when they open up in May!
These are just five great greenhouses in Central New York that can get you started, and help you have an amazing yard for the spring and summer seasons. There are plenty of others in the area, even some specialty stores if you're looking for one thing in particular.