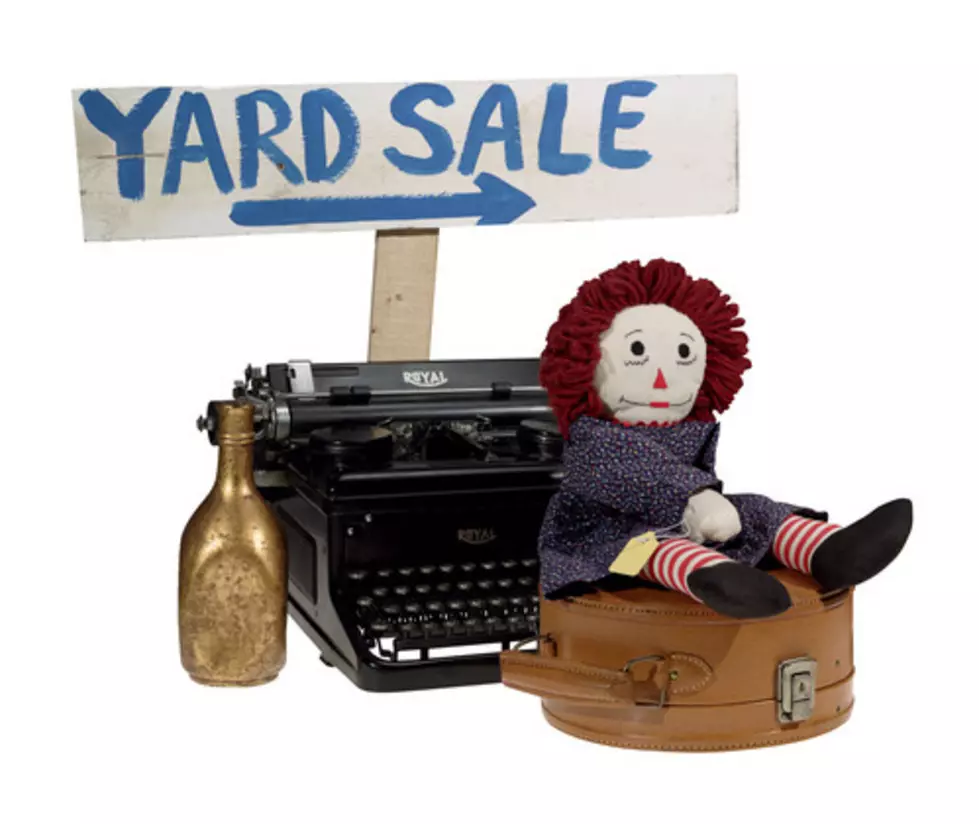 Top Items to Shop For at the World's Largest Yard Sale
Brand X Pictures/Thinkstock
Earlier this week a rare chess piece carved from a walrus tusk was discovered in a drawer, and was valued at over a million dollars.
If you're one of those people who relishes the challenge of poking around a garage sale with a chance of finding a one-in-a million item like that, or maybe just finding a pretty good deal, we've got some tips for you. With the World's Largest Yard Sale coming up on Saturday, June 15th, at the Herkimer County Fairgrounds, we could all use a little primer in what to look for. Here's a brief list of some items that could be worth something:
Furniture. Big with the DIY crowd. There's always someone who thinks they can refurbish an old wooden table into something special.
Old games. Old Mario Kart games usually go for a couple of bucks, but then can be turned around online for $25 a pop.
Artwork. Of course, beauty IS in the eye of the beholder, but if you've got a great eye, maybe you'll spot a dusty masterpiece.
Vintage fishing rods are hot, especially if they're made from bamboo.
Costume jewelry. The bigger, flashier and gaudier is all the rage these days.
Appliances. KitchenAid mixers, blenders, waffle irons and other vintage kitchen kitsch is very chic again.