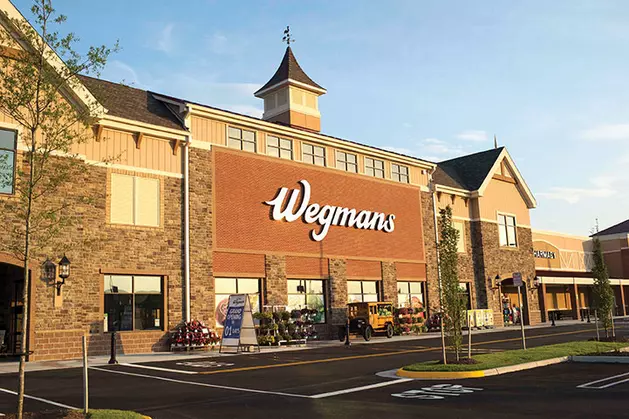 TRY THIS: Wegman's is Selling "Friendsgiving" Ice Cream
Photo provided by Wegmans
As one of those people who actually celebrates Friendsgiving with multiple friends, multiple times a year, the newest item you can contribute to your own Friendsgiving is actually perfect.
What is Friendsgiving? According to Webster, it is a is a mashup of the word "friend" and "thanksgiving" (obviously) that refers to a large meal among friends eaten during the Thanksgiving season. The level of formality is dependent on the participants, but the word first appeared around 2007 as an informal replacement for the holiday typically spent with family.
One year, I brought a turkey. The next year, I brought mashed cauliflower  (when I was dieting, good times.) And now this year, as I'm discussing what I'll be bringing to the celebration, this can settle the struggle once and for all: Friendsgiving Ice Cream!
The newest Perry's ice cream flavors were spotted at Wegmans by @Foodiewiththebeasts, and the Friendsgiving flavor is described on the label as being almond ice cream with blackberry swirls and sugar cookie dough pieces. A photo on the packaging shows blackberry jam thumbprint cookies, so it's likely that cookie is the inspiration for the ice cream. It's also limited-edition according to the label, so be sure to get it for all of your November celebrations while you can.
They also dropped a few other flavored ice creams for the upcoming holiday season, like pumpkin pie, white Christmas, and peppermint stick all alongside Wegmans brand ice creams in eggnog and pumpkin pie flavors.
Enter your number to get our free mobile app
Do you think the Friendsgiving ice cream sounds delish or just plain yuck? Let us know inside the station app.
Celebs Share Their Personal Paranormal Stories