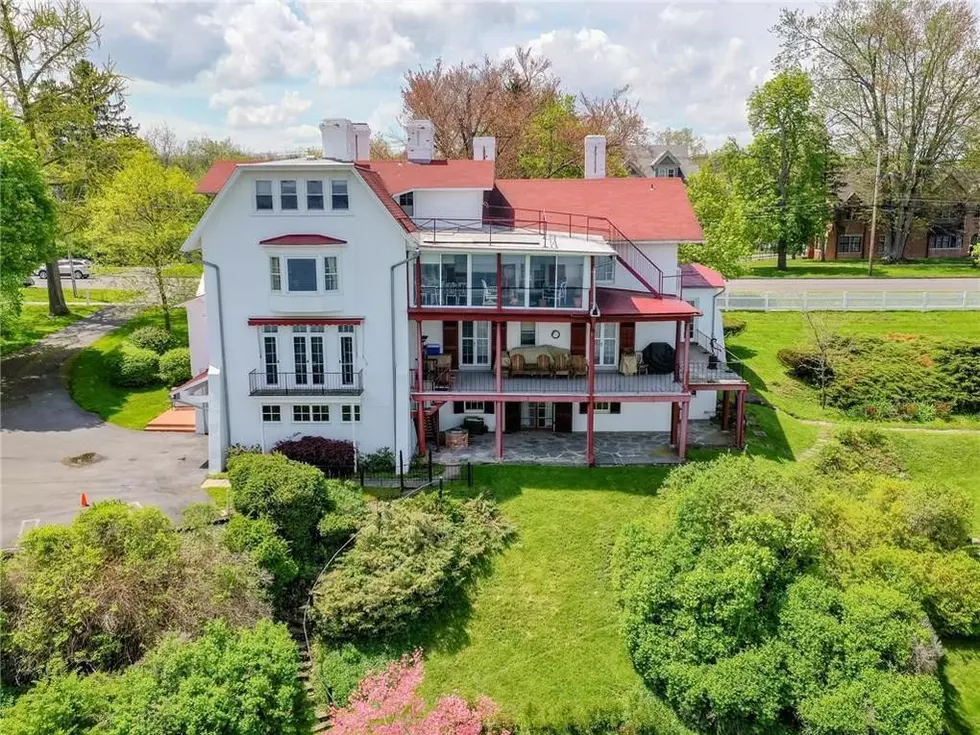 Unique CNY Home With Famous History Can Now Be Yours
Credit: Carol Van Horn of Coldwell Banker Finger Lakes
Interested in a one-of-a-kind, historical dream home that sits majestically on one of the Finger Lakes?
It was built in 1846 on the shores of Geneva Lake by Theodore Irving. A professor at Geneva College in the mid-1800s, he was the nephew of Washington Irving, author of famous short stories such as "Rip Van Winkle" and "The Legend of Sleepy Hollow." It's unusual for the CNY region, because it's an adobe home, made by mixing clay, soil, sand and straw to form a strong brick-like material, and usually found in the southwestern United States.
This baby has seven bedrooms and seven bathrooms. So, you'll always have a place to go. Plus, verandas afford an amazing view of the lake. Imagine curling up there with a cup of coffee and a great book. The house also includes 268 feet of lakefront access.
Oh yeah, the asking price is just $850,000.
Here are some of the other thumbnail details:
731 S. Main St., Geneva, NY 14456
7,590 square feet
1.3 acres
Taxes: $12,692
School district: Geneva City School District
The home is listed by Carol Van Horn of Coldwell Banker Finger Lakes.
Phone: 315-569-8221
Email: carol.vanhorn@coldwellbanker.com