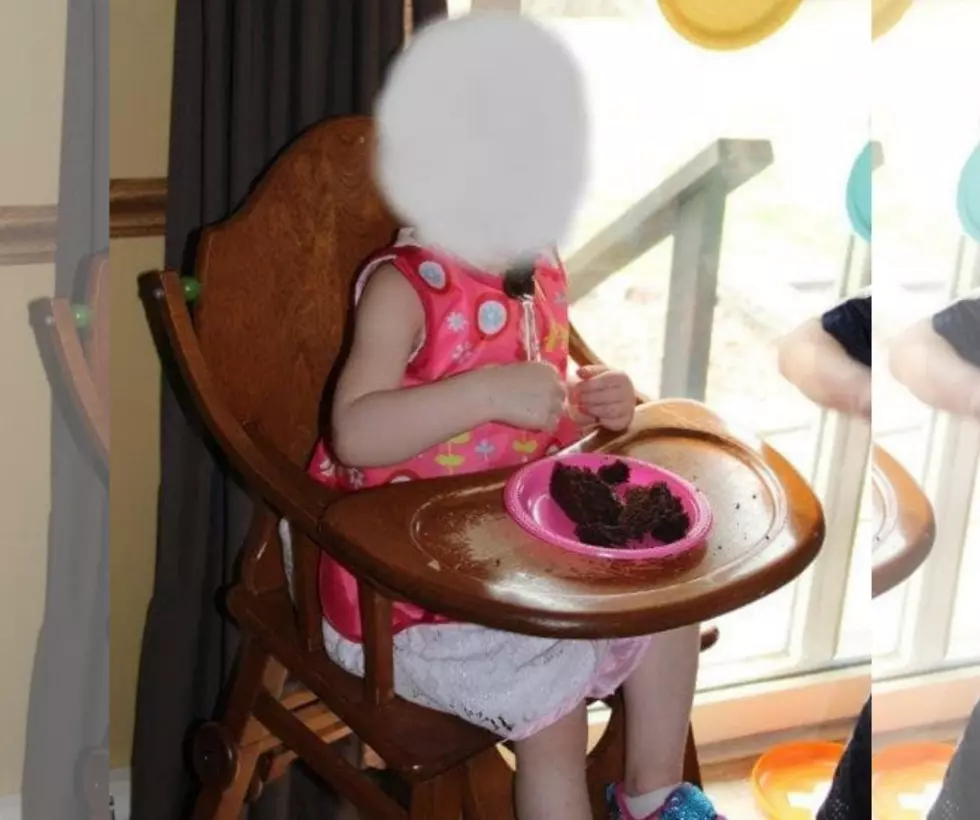 Upstate NY Mom Mistakenly Sells Family Heirloom in Garage Sale, Needs Help
Credit: Erin Hicks
An Upstate NY mom is hoping the person who bought a family heirloom she mistakenly sold at a yard sale will let her buy it back.
Sometimes you regret the things you didn't buy at a garage sale, and rarely, you regret the things you sold. Unfortunately, that's the case for Erin Hicks, who lives in Oswego. Erin was getting rid of some things she didn't really need, and decided to included a vintage wooden high chair. Turns out, that high chair is actually a family heirloom, and its sale has led to some hurt feelings.
So now Erin wants it back.
In a Facebook post, Erin says she's willing to buy the high chair back from whomever purchased it at the garage sale, for more than they paid, and will make sure that they have another high chair to use. "Hey, Facebook-land! I need your help! My family sold the highchair shown in this picture at a yard sale at the end of the summer and have since realized we shouldn't have. It's a family heirloom and there's more emotional attachment connected to it than we realized! Unfortunately, we don't know the family who bought it which is why we need your help! We're willing to pay to get the highchair back (more than you paid for it) and will make sure you're not left without a highchair for your baby."
The high chair was sold on August 5th, in Scriba (outside of Oswego) from a sale on Twin Orchard Drive.
Erin is hoping that her post will eventually find the mom that purchased the high chair, and it can be reunited with her family. You can help by simply sharing this post.
Have you ever sold something you regretted later? What was it?