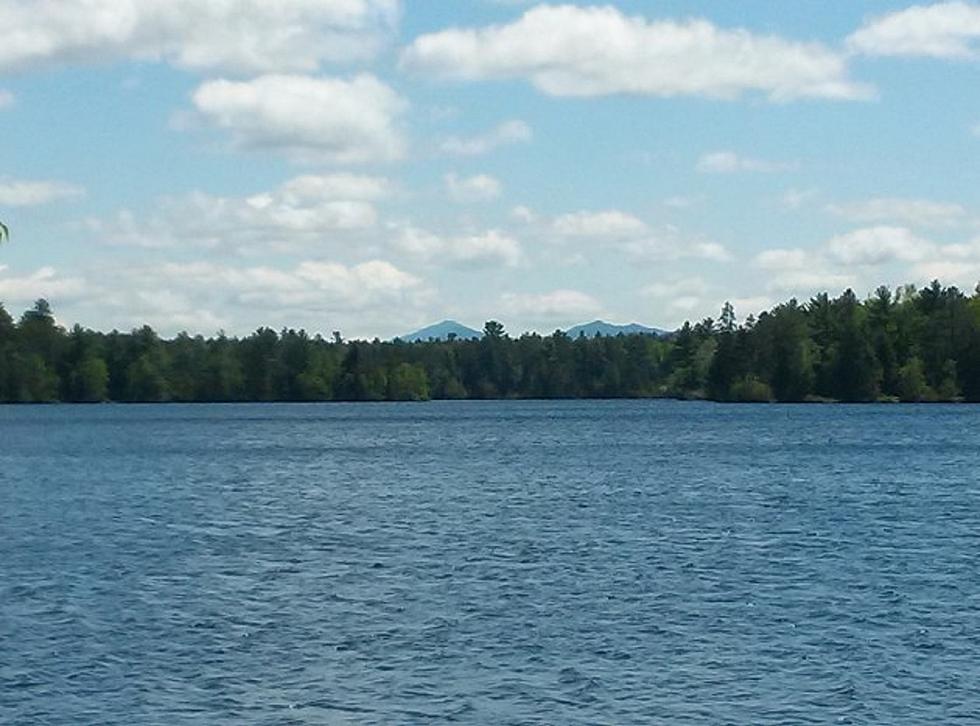 Upstate New York Summer Bucket List: 2017 Edition
Naomi Lynn/TSM
Want to get out and and make the most out of summer this year? We've got 17 things you should check out during the warmer months.
1.Go for a Hot Air Balloon Ride: Check out Airborne Adventures Ballooning in Munnsville for an experience you'll never forget. Besides how many people do you know have gone on a hot air balloon ride over Central New York? It's definitely something you can brag about later.
2. Take on Mr. G's Big Bet Burger Challenge: This gigantic burger loaded with bacon, eggs, onion rings, tomatoes, lettuce, onions, cheese, and pickles is not for the faint-of-heart. Even if you don't complete the challenge, you'll have fun and it makes a great story to tell your friends.
3. Go Ziplining at Hunter Mountain: It's the longest and highest zipline in all of North America, so if you're looking for something "high-thrill," this is perfect. Check out the video below to see what to expect on this crazy zipline:
4. Enjoy a Show at the Brewery: Whether it's for a Saranac Thursday or one of the shows in their "Saranac Concert Series," you have to make it to at least one at the Brewery. It's always fun, the music is always good, and the beer... Well, it's Saranac so you KNOW it's great. Even if you've gone before, this is like an "at least once a summer" kind of adventure.
5. Go Camping: You have tons and tons of choices for campgrounds throughout New York, and heading into the Adirondacks is always a beautiful option. You can even check out some of the campgrounds that have FREE campsites.
6. Watch the Ostrich Races at Vernon Downs: Anyone can go watch horses on a racetrack, but ostriches?? That's definitely a sight to see.
7. Pick Up Some Goodies at One of the CNY Farmer's Markets: There's just something about picking out those fresh veggies and seeing what different and unique items the vendors have out on display. And there's tons of Farmer's Markets in the area.
8. See a Show at the New York State Fair: The Spin Doctors, Taylor Dayne, Three Doors Down... That's just a few of the FREE shows during the fair as part of their Chevy Court Concert Series.
9. Spend the Day at Water Safari in Old Forge: And do it all... Take a ride down Killermanjaro, take a photo next to Paul Bunyan, play in the arcade, get those delicious garlic fries, dry off and head over to Calypso's Cove.
10. Enjoy a Boilermaker Burger from Carmella's Cafe: Get ready for Boilermaker Weekend in Utica, by ordering this treat for dinner or lunch. The sauce and onion petals on the burger are the best.
11. Experience the Wild Walk in Tupper Lake: It's a trail on the treetops and it's something you'll never forget. There's a hollow out tree you can walk inside, a giant "spider" web that you can actually walk and crawl across, a 'nest' where you can walk even higher and get an even better view of the area... Let's just say there's a lot.
12. Hunt for Herkimer Diamonds: If you haven't done this in a long time (or ever), it's definitely something you should put on your list this summer. Collecting gems that can only be found in our area, spending some time with the family, and getting a little dirty.... Sounds like a great afternoon.
13. Explore Cooperstown: This is always an adventure, from walking down by the water to heading to the Baseball Hall of Fame (and even if you're not a baseball fan there is still a lot of cool stuff to see there), the Farmer's Museum, and all the shops and places to grab a drink or have a meal. It's worth one of your Saturdays this summer.
14. Take a Ride on the Adirondack Railroad: This isn't just taking a train to get somewhere, it's a unique experience unlike any other train you may have been on. We suggest going on their beer and wine train, which takes you to Remsen Station (and back) while you enjoy wine, cheeses, beer, and other light snacks and treats.
15. Grill Up Some Chicken: Nothing says summer like cooking out on the grill. Bonus points if you make "Beer Can Chicken."
16. Enjoy a Backyard Fire: Schedule it on a day when there's supposed to be a meteor shower so you can watch the shooting stars while soaking up the cool, summer air. Don't forget to make some S'mores.
17. Go Spelunking at Howe Caverns: You'll be over 150 feet underground exploring caves that are MILLIONS of years old. If that doesn't sound exciting and a little freaky at the same time, we don't know what does.
We're sure you may have done a few of these things on the list, but have you done them all? Make this summer great and get in every little adventure you can. Have fun!
---
BONUS VIDEO: