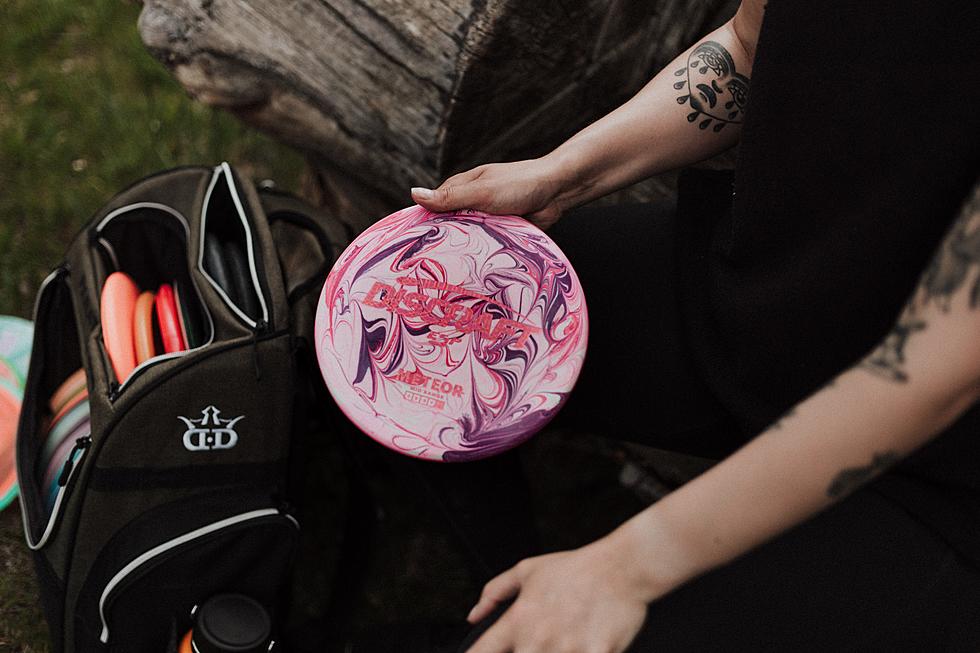 Utica New York Is Now Your Number 1 Choice For Disc Golf
Photo by Priscilla Du Preez 🇨🇦 on Unsplash
Utica now has the perfect spot for you to enjoy disc golf with friends and family.
Introducing Discmania- Utica's newest disc golf course. It's a nine-hole course that was designed in consultation with World Champion professional disc golfer Avery Jenkins. According to WKTV, Discmania is hoping to showcase the beauty of local parks:
"The goal was to set up a challenging course that showcases the beauty of Roscoe Conkling Park and provides continuity between the various family-friendly facilities from the Parkway to Valley View," a release from the City stated.
The course is set up through the wooded area in the northern part of Roscoe Conkling Park. It is visible from the street. Disc rentals at Discmania will be available at the Parkway Recreation Center for free. There will be a $25 cash deposit until return.
"Disc golf is a popular and growing sport, and Roscoe Conkling Park will serve as the perfect backdrop to all of our disc golfers. It's another great reason to come and have fun in the City of Utica," the mayor continued.
This disc golf park of Utica is going to be an excellent addition to the community by providing a family-friendly activity for players of all ages. This is the ideal course to cater to new players while still enticing the experienced players and keeping them engaged. Disc golf is one of the best sports to get individuals outside and actively playing.
Have you played disc golf? Do you prefer it over actual golf? Let us know when you text us on our station app.
6 Courses to Play Disc Golf in the Utica - Rome Area
Have some outdoor fun year-round at one of these 6 disc golf courses in Central New York.
Gallery Credit: Will Phillips
13 Small But Mighty Upstate New York Miniature Golf Courses
Playing a round of miniature golf in Upstate New York is a rite of passage. Our region is the perfect place to play, too. Did you know that miniature golf (as we know it) got its start with two brothers in Binghamton in 1938?
This gallery shines the spotlight on a baker's dozen smaller, family-run mini-golf operations around Upstate New York. We did not include the million-dollar golf course/theme attractions you will find in Lake George and other summer meccas, but these little ones are just as much fun. And, yes, you will find the time-honored tradition of getting a free game if you get the ball in the clown's nose at one of these little gems!
Gallery Credit: Chuck D'Imperio
Putter Around at These Fun Family Upstate New York Mini Golf Courses
There is something quite magical about a miniature golf course. We loved them as kids, and now, years later, we love taking our own kids and grandkids to them! Such a nostalgic part of summer vacations from the past to the present. These 14 great Upstate New York mini golf courses, spread all over the region, are the place where are youthful memories still live on.
Gallery Credit: Chuck D'Imperio