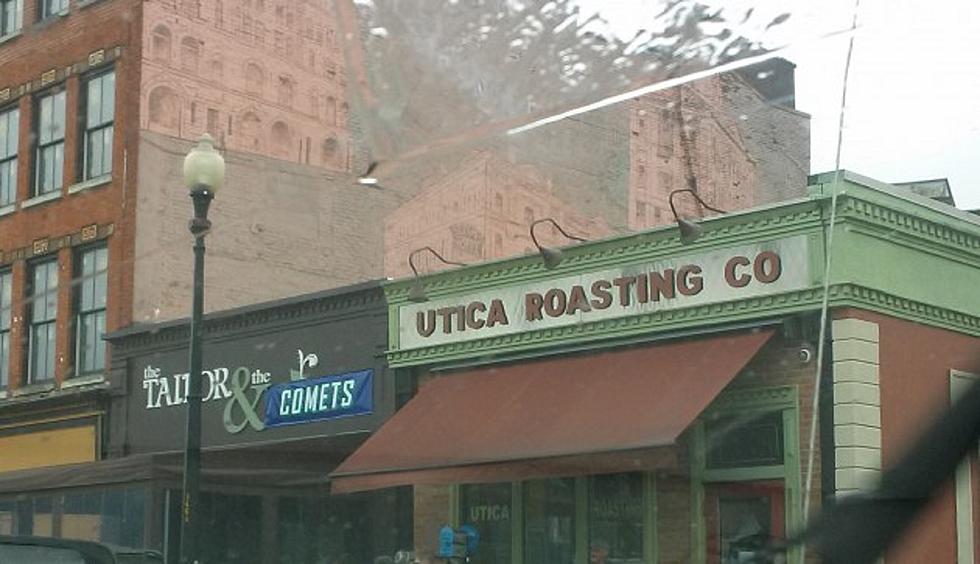 Two Utica Favorites Have Finally Teamed Up to Create Something Amazing
Naomi Lynn/TSM
We're not talking about chicken riggies and tomato pie, although that would be an interesting combination. No, we're talking about something even better.
Utica Coffee Roasting Company and the Utica Zoo have come together on a very special project. They've introduced "Rainforest Roast," a limited edition coffee. And it's not just the coffee you should be excited for...
The coffee beans for this brew were sourced from Columbia, which is where the cotton top tamarins are from. The cotton top tamarin is the primate that is featured on the bag of "Rainforest Roast," and they're also an endangered species. Actually, according to the Utica Zoo, they are the most endangered species of primates in the world.
This coffee will help bring awareness to the cotton top tamarins. According to the Utica Zoo,
...The greatest threat to the survival of the cotton top tamarin is deforestation for agriculture, fuel, and housing, in addition to collection for the local pet trade in Colombia. Occurrences of the illegal trade of cotton-tops still continues throughout much of the world despite international laws condemning such activity...
The Utica Zoo is actually home to a family of four cotton top tamarins. These four primates were rescued from a University.
The team-up is doing more than just bringing awareness to these primates. $1 from each bag sold will go back to the Utica Zoo. This money will help the zoo with their conservation efforts and educational programs.
This is such a fantastic idea and we're so excited for the Utica Zoo and Utica Coffee partnership. Not only is Utica Coffee known for their outstanding coffee, but the Utica Zoo has been a growing organization for helping protect animals and educate the public. We couldn't imagine a better team-up.
You can get your 10oz. bag of "Rainforest Roast" from the Utica Coffee Roasting Company on Genesee Street, for $8.99. You can also pick up a bag at the gift shop inside the Utica Zoo.
---
BONUS VIDEO: