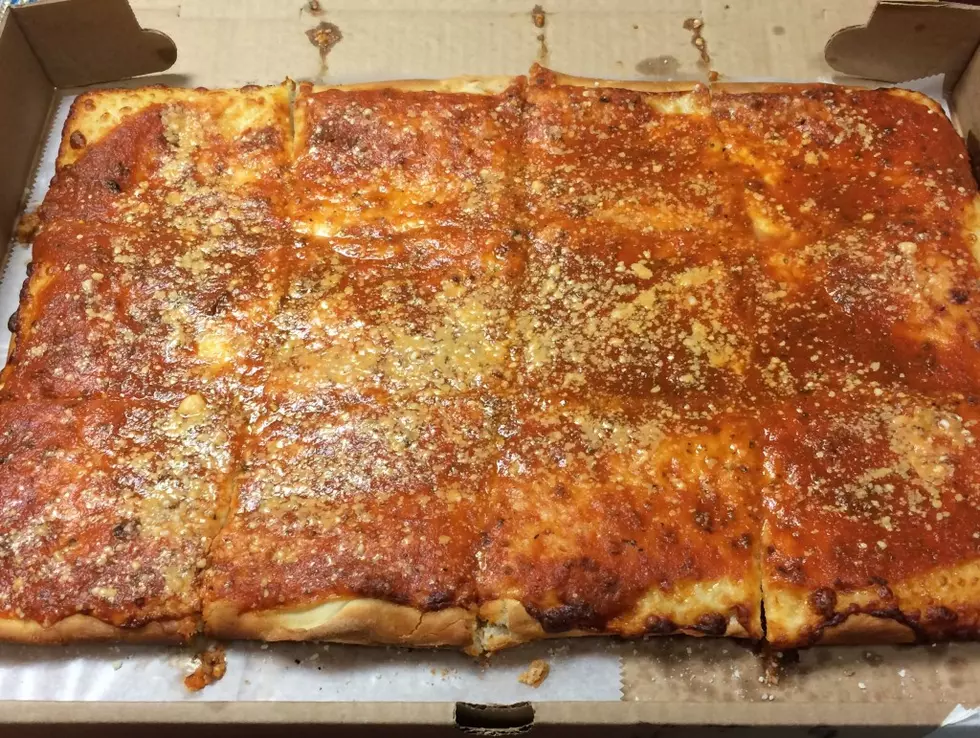 Which Utica Pizzeria is Among the Oldest in America? [PHOTOS]
CJ/TSM Utica
Utica definitely has some of the best pizza in the country.  But who has the oldest?  New research has identified the 21 oldest pizzerias in America and Utica landed one in the Number 2 position.  And we sure are glad they've stuck around so long.  O'Scugnizzo Pizzeria was founded in 1914 by Eugeno Burlino.  His upside down pizza has been a long time Utica favorite.  You can even send an O'Scugnizzo pie to your out-of-town friends at their website.
O'Scugnizzo is truly an old school Italian staple on Bleecker Street.  It really has stood the test of time.  Just look at the menus and posters on the wall.
There's a lot of history here. It started with just tomato pie, but then the whole concept of dough, toppings, cheese, THEN sauce has been a favorite for generations of Central New Yorkers.
Pizza Historian Colin M. Caplan has been doing the research for his new book (yes, it's about pizza) set to be released in 2017.  You can take a look at the full list of the oldest pizza joints in the country at Thrillist.  Predictably, there are a lot of New York State pizzerias on the list.
Have you tried any of the other "old" pizza places listed here?