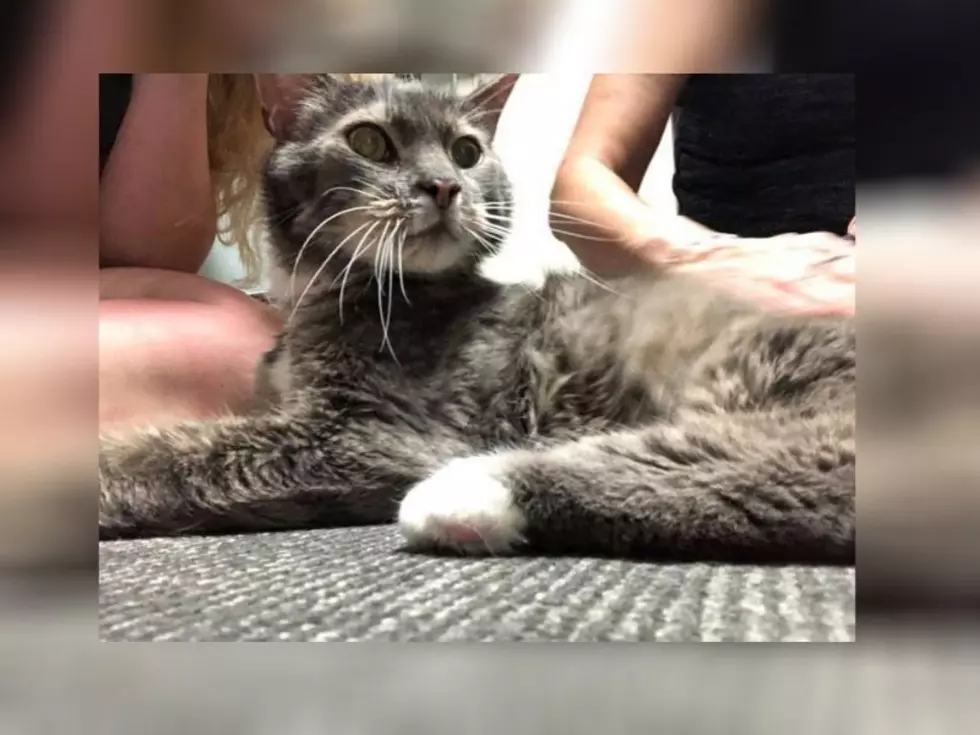 Whisker Wednesday: Senior Teddy Needs A Home
Credit: Kaylin/TSM
UPDATE: As of 10/28, Teddy is still in need of a home.
When he came to the building today, he immediately started walking around the office and found sanctuary in the office of our co-worker, Brady. If you're looking for a cat to become a member of your family but don't necessarily want a kitten - Teddy is the perfect cat for you. He may be 11 years old, but don't look at that as a bad thing! He's very laid back and makes a great buddy for relaxing, and hanging out but also has the energy to be fun. Please help me find Teddy a home! He's so deserving of one.
---
We've done Wet Nose Wednesday for so long. Don't get me wrong, dogs are great - but I wanted to be cat inclusive. We decided to alternate Wet Nose Wednesday with Whisker Wednesday!
Meet Teddy with CPV Rescue and Sanctuary in Clinton! He's a senior cat, 11 years old. He was a stray and stayed at a volunteer's house for about a year before he was moved into the rescue.
Enter your number to get our free mobile app
He is a very vocal cat, very playful, doesn't mind getting dressed up, loves to sit on laps and cuddle. He is good with other cats, although Mare and Taylor with the rescue are unsure how he would be with dogs.
"I don't think a dog would bother him; maybe a puppy might," said Mare, Director of Operations.
Teddy is part of the 'Senior Special' with the rescue - his adoption fee is $60. If you're interested in adopting Teddy, you can find the CPV Rescue and Sanctuary Facebook page - or you can call them at (315) 381-3605 to set up an appointment.
The Benefits of Adopting a Senior Cat
One of the many advantages of adopting an older cat is that you won't have to spend much time training her. Litter-training, for example, can be daunting for new pet parents, but adult cats already know what to do; you'll just have to show them where - according to Hills.
Another benefit is that "adult animals require less supervision than puppies or kittens who sometimes can't distinguish between safe situations and dangerous ones and may not know — or care — what 'no' means." Less time training your cat what not to do means more time spent doing the fun stuff, like snuggling and chilling out on the couch.
---
KEEP READING: See how animals around the world are responding to COVID-19