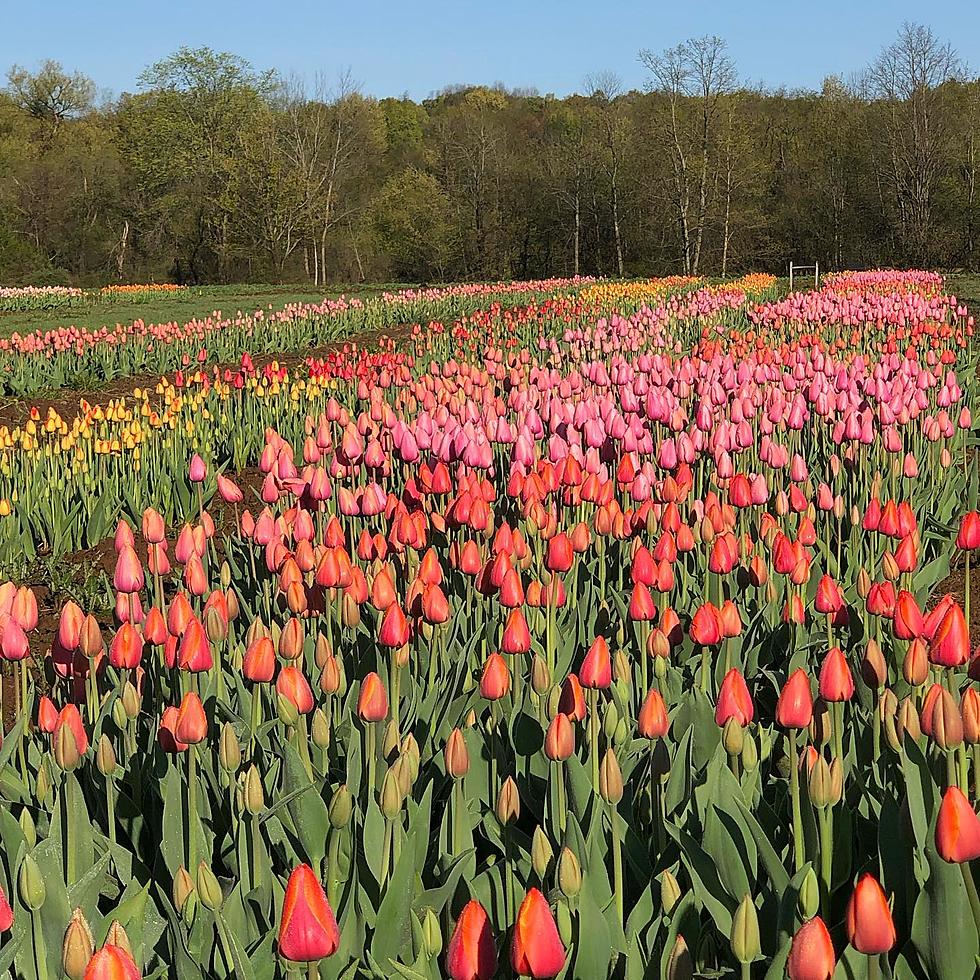 Get Ready to Cut Your Own Tulips at North Star Orchards
Photo Credit - North Star Orchards
Take a walk to remember this May through a field of tulips.
Starting this weekend, North Star Orchards is opening their property for scenic walks through the blossom filled apple orchard to the cut-your-own tulip field. "To be in an orchard when it's in full bloom, it's illuminating," says George Joseph, who bought the nearly 200 acres 3 decades ago, turning it into fields of fruit, vegetables and evolving beauty.
Everyone must adhere to the NYS Ag. & Market, and Oneida County COVID-19 guidelines.
Cut-Your-Own Tulips will be available Saturday & Sundays from 9am to 5pm on May 9th & 10th, May 16th & 17th.
Enter your number to get our free mobile app
Tulips cost $1 per stem and payment will need to be made prior to starting the walk. The walking trail is about a 1/2 mile round trip & boots are recommended for the field.
The tulips have doubled since last year. 50 thousand additional bulbs were planted in the Fall, for a total of 100k tulips this year.
---
---
KEEP READING: Creative Ways to Bring Joy to Your Neighborhood While Social Distancing