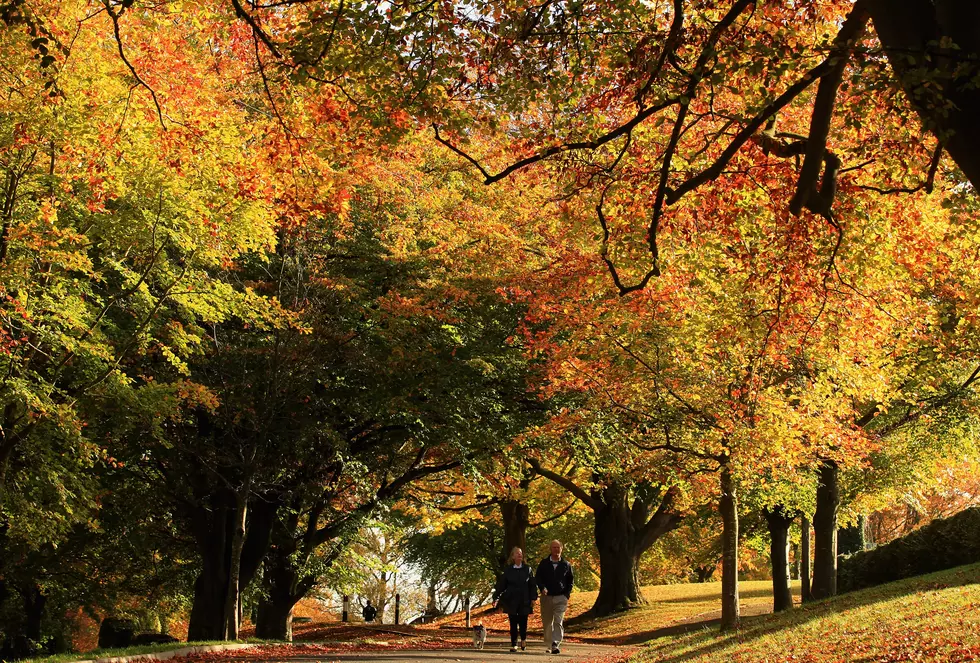 2019 Fall Foliage Interactive Map Predicts When to Catch Leaves at Peak Color
Credit: Matt Cardy/Getty Images
If you're planning on taking a road trip to see the leaves changing in Central New York, this interactive map will tell you when you can find them at their peak.
According to the interactive map produced by SmokyMountains.com, Central New York leaves should hit their peak color between September 28th and October 4th, so that's the perfect time to hop in the car and drive to see nature's beauty. We'll argue there's no where to catch the gorgeous colors as the leaves change than Upstate NY.
SmokyMountains.com takes into account all sorts of data when they put together their map, including historical and forecast precipitation and temperatures, along with historical peak leaf data.
SmokyMountains.com data scientist and CTO Wes Melton says predicting the peak isn't easy: "Although the scientific concept of how leaves change colors is fairly simple, predicting the precise moment the event will occur is extremely challenging...we cannot control Mother Nature and ensure 100% accuracy, (but) our data sources are top-tier and each year we refine our algorithmic model achieving higher accuracy over time."
The changing leaves is one of the very best parts of fall in Central New York, make sure you catch them before they're gone.