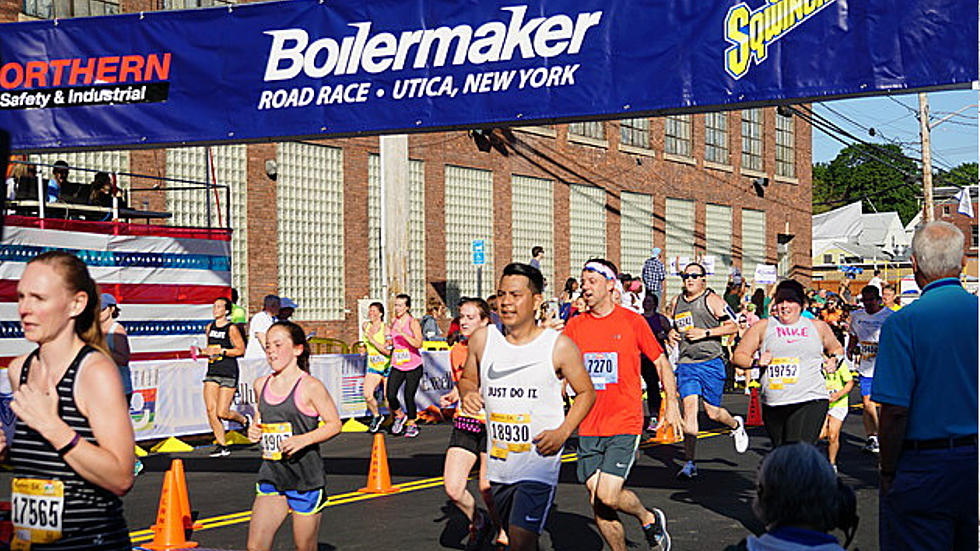 When Can You Register For Utica New York's Largest 2023 Race?
TSM
Warmer weather will be here before you know it across Central New York and the Mohawk Valley. That means the areas largest road race will be here. Do you want to register for the 2023 Boilermaker Road Race?
According to the Boilermaker, priority registration for the 2023 Boilermaker Road Race 15K and 5K has been open since Monday, January 9th. For those that don't know, priority registration includes anyone who registered for the previous year's event. Open registration for this years race will begin Wednesday, February 1st at 10:00AM. Registration for the Boilermaker Walk will open on that date and time as well.
WKTV reports open registration will be available until race caps are met or until July 4th. The cap for the 15K is 8,500 runners and the cap for the 5K is 3,500 people.
"With lower race caps and the promise of a fantastic race, we expect that both distances will near capacity quickly. We strongly suggest that anyone who wants to run this year's race register as soon as possible to guarantee a spot at the starting line," Boilermaker Race Director, Jim Stasaitis said."

 
How Can You Register For The Race?
The only way to register is online through RunSignUp. Here's some links that will be handy for registration:
1) Boilermaker Road Race 15K, 5K, Wheelchair or Virtual events, register online here.
2) Boilermaker Walk, register online here.
Once again as a friendly reminder, registration will stay open until each event reaches its cap. Once the cap is reached in that event, you will have the option to be placed on the waiting list. For those that want to skip the computer, there are NO paper applications available for any Boilermaker events this year.
Learn more online here.
Boilermaker Start Line 2022
Boilermaker Post Race Party 2022
We had a blast at the 2022 Boilermaker Post Race Party. Live music, free beer, what could be better? Did we catch you during the action?