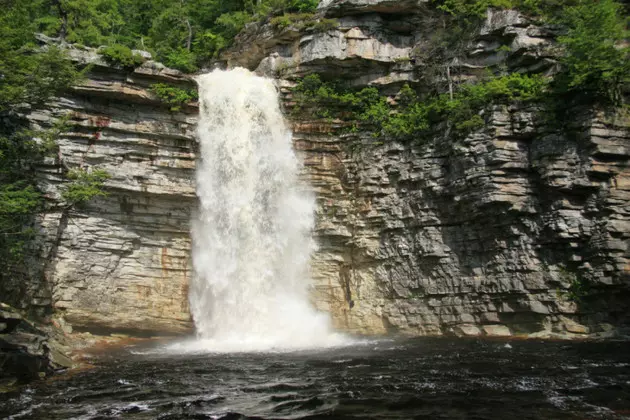 3 MORE Thrilling Places to Go Cliff Jumping in Upstate New York
Colin Young/Thinkstock
We gave you a list of popular an exciting places in New York to go cliff jumping, now, here's a few more places you can take a leap. 
 Caution!
***Cliff jumping is dangerous. People have died or have been seriously hurt participating in the sport.  Before jumping, verify legality, water depth, and please  use common sense.
Bluff Island Cliffs Saranac Lake, New York)
The silent-movie serial The Perils of Pauline included a scene in which the heroine leaped off the cliff on horseback. Most people don't jump from the top of the cliff. Once you get up there, you realize that seventy feet is a long way down. You could get hurt. And people have.

 
Fawn's Leap (Palenville, New York)
This leap is not for the faint of heart and will send chills down your spine if you're afraid of heights. If cliff jumping is not your thing, many tourists visit this popular destination and either swim or wade. According to Modern Farmer. Com:
If you're preparing to make the 24-foot dive at Fawn's Leap in upstate New York this summer, start by making camp in Tivoli, a hamlet near Modern Farmer's headquarters.
****Video Contains Language****
 Pulpit Rock (Antwerp, New York)
A sheer stone cliff over 100 feet high rises from Payne Lake to overlook the Payne Lake Public Fishing Access Site to the east. This state forest was named for a unique nearby rock formation that once served as an outdoor podium from which traveling clergy preached to the local pioneers.

 

****Video Contains Language****

 
---
Riding Adirondack Trail Bikes