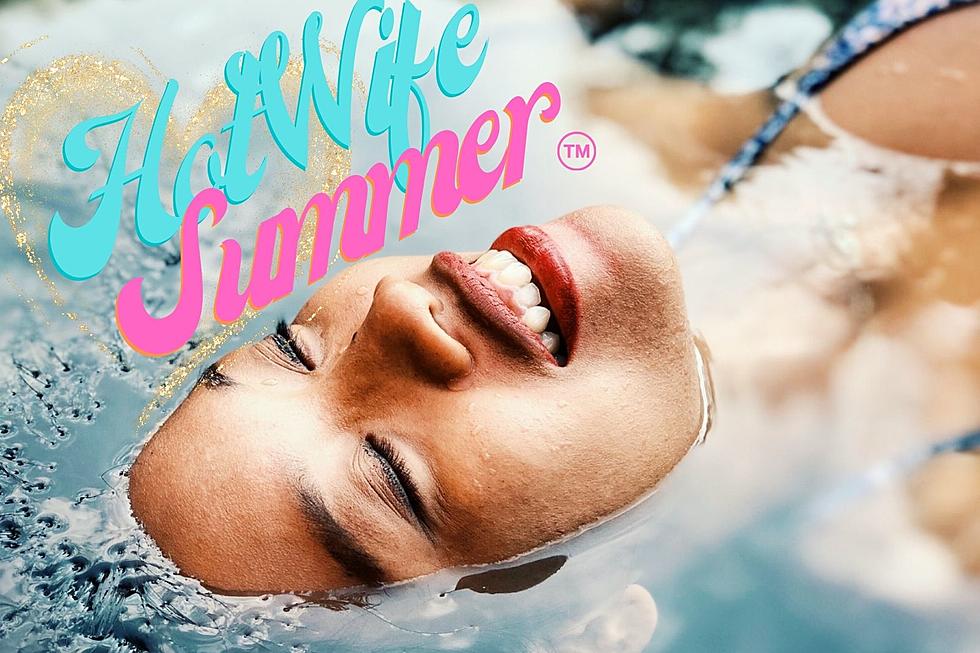 How to Get Ready for 'Hot Wife Summer' at Work
Photo by Jernej Graj on Unsplash
I sit too much.
It's not on purpose, per say. Talking into a microphone doesn't really require me to stand up if I don't have to.
And so,
I sit
A LOT.
I'm one of those people who to feel my best, I have to move. I haven't been doing the lot of that lately. Work has been bustling.  Husband and I are preparing epic date nights adventures --thanks to these awesome ideas from awesome Lite 98.7 Listeners. And I need must have the energy for it. You?
Listen. Winter and I were definitely "wintering". No Judgement Zone.
I luxuriated. Pizza and I enjoyed ourselves thoroughly during the cold-en days.
And now, "Hot Wife Summer" is quickly approaching. A star sis wants to be ready. My intentions are simple-- I want to maintain my high energy levels and fit in my cute clothes. That's the cake. Anything above and beyond we'll consider frosting. 
I'll admit here that time and I are working a few things out. So, I decided to research some ways to get my work outs in at work, since I spend so much of my time there. Lindsey Kolowich Cox wrote this cute article titled "10 Little Ways to Sneak in Exercise at Work (Without Looking Silly)" and this is what she suggests:
Turn your commute into a workout.
There are ways to incorporate exercise into every type and length of commute. If you live fairly close by, try speed walking, jogging, or cycling to work instead of driving or taking public transportation. Be sure to check for the best and safest routes in your location.
If you can't work out before or after work, lunchtime is your next best bet for fitting in a real workout into your busy schedule. If your office has a gym, you have a lot of workout options. If not, you might opt to go for a half-hour run or a speed walk around your neighborhood or in a nearby mall.
Replace your desk chair with a stability ball.
Sitting on a stability ball strengthens your abdominal muscles because those are the muscles your body uses to compensate for changes in balance. Basically, you're getting a low-intensity abdominal workout every time you sit down -- and those hours add up.
Take short "active breaks" during the workday.
Taking short breaks to be active, even if you're just walking, will help you shed extra calories and help you concentrate during the time when you are working. Mental concentration is like a muscle, according to John P. Trougakos, an assistant management professor at the University of Toronto Scarborough and the Rotman School of Management.
Pace while you're on the phone.
Unless you need to be on your computer at the same time, you might as well take advantage of the opportunity to stand up and move around while you're on a call. Every extra step counts, and it'll be a welcome break for your back and your muscles.
This is an easy way to make movement a natural part of your day, and it means having a lot of errands to run won't cause you to miss a workout.
This might mean taking the stairs instead of the elevator, parking farther away from your office, or going to the bathroom that's across the building instead of right by your desk. After all, studies show that regular, low-intensity exercise such as walking can help boost energy levels...
Start or join a sports or fitness club at work.
It could be as simple as a push-up club that meets before lunch three days a week, or a running club that does an after-work run. Or, you could take it a step further and rally your co-workers to join a local intramural league.
Stretch at regular intervals.
Work some stretches in at regular intervals throughout the day -- even if they're just for a minute. The folks at WebMD suggest torso twists, leg extensions, standing up and sitting down several times without using your hands, shrugging your shoulders to release tension in your neck and shoulders, and circling your wrists and hands in air circles.
Do (subtle) workouts at your desk.
Researchers have found that even one-minute spurts of activity throughout the day can be beneficial.
What do you think? Do you work out at work? What do you do to stay in shape? Hit me up on the Lite 98.7 app with suggestions.
28 Days of Healthy Heart Activities
February is the month of love, and Healthy Heart Month. I put together a list of activities that we can all do to improve our heart health and decrease stress. Share with friends, and family.
10 Spring Activities You Have To Try In Upstate New York This April- According To ChatGPT
April is such a busy month all across New York State. What spring activities should you try before the month runs out?
April has 30 days, how can you spend all 30 enjoying what New York has to offer for spring activities? We decided to trust ChatGPT to answer this.
Revitalize Health and Wellness
Revitalize Health and Wellness