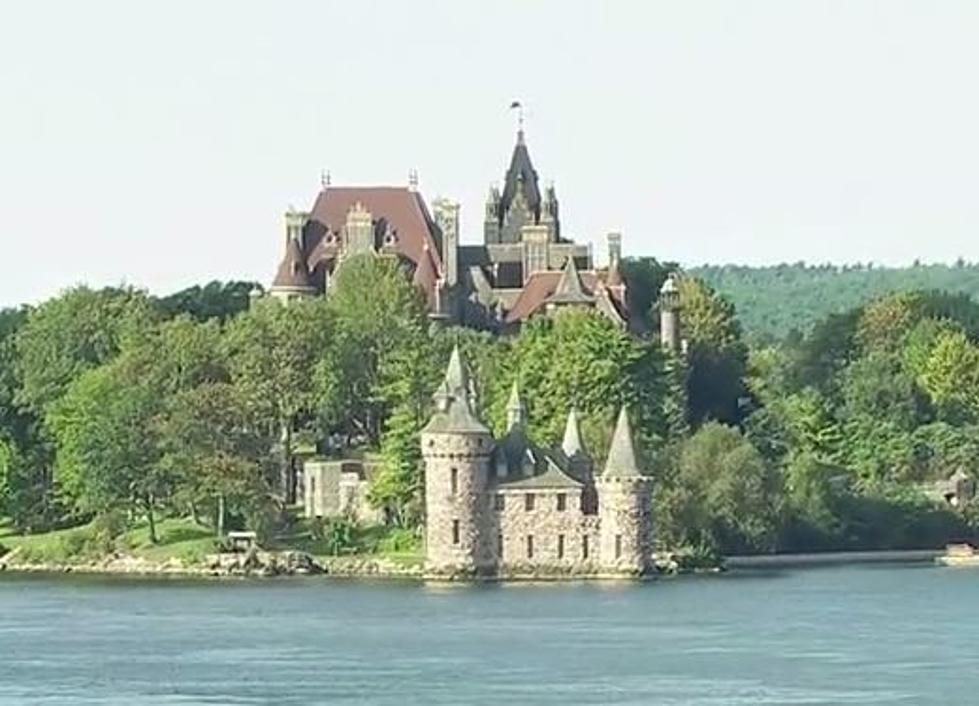 3 New York Places Straight Out of The Land of Make Believe
1000 Islands/ Youtube
Every once in awhile we visit a place so magical, it seems to be straight out of Disney movie. Here are 3 spots in New York that suit that description to a t. 
1. Boldt Castle- Alexandria Bay
If Walt Disney were alive today, he would visit Boldt Castle, and instantly turn it into his next classic. The movie's plot could even be based on the actual romance that took place there years ago. According to Visit1000Islands.com:
The tragic love story of George C. Boldt and his beloved is just as romantic as the castle itself. Built in the 1900s, the six-story castle was left unfinished after Louise Boldt suddenly passed away.

 
2.  Sonnenber Gardens-Canandaigua
As far as we know, the colorful flowers at Sonnenber Gardens don't talk, but if they did, surely they'd be chatting about just how happy they are. Maybe these were the flowers that started singing along to the Nutcracker Suite in Fantasia. Either way, these colorful gardens will remind you of something straight out of a fairy tale. Onlyinyourstate.com says:
If you can't decide whether or not you want to play with the Queen of Hearts or go and find Mulan's right hand man Mushu, then these gardens are just for you.

 
 3. Havana-Glen Park-Montour Falls
Havana-Glen may or may not have been the  inspiration for Paradise Falls in Disney's Up, but there's a reason everybody's NOT TALKING about one of the best kept waterfall secrets in all of the Empire State.  Havana-Glen is hidden away, far from the crowds that flock to a lot of other waterfalls in New York. Visitors don't want their neighbors finding out about their favorite get away, so they're keeping tight lips on these majestic cascades.
---
Riding Rail Bikes in the Adirondacks