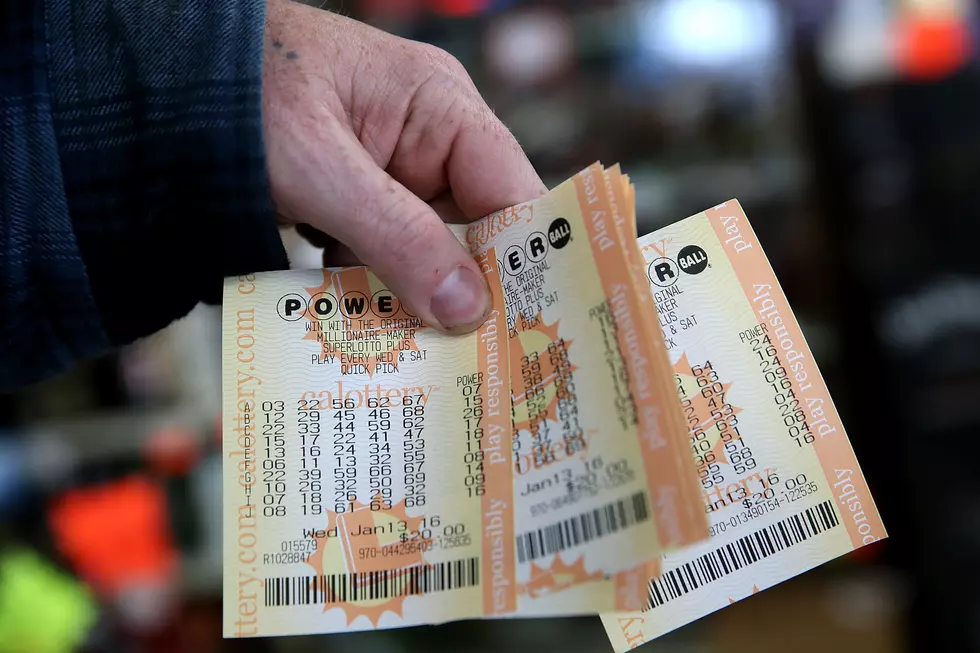 5 One Million Dollar Winning Powerball Tickets Sold in New York
(Photo by Justin Sullivan/Getty Images)
Unfortunately no one in New York won the Powerball Jackpot last night, but there were some other big winners throughout the state.
The Powerball Jackpot reached a ridiculous high of 1.6 billion dollars before the big drawing on Wednesday night. Three lucky winners hit all five numbers and the powerball number to split that huge pot.
Even though no one matched all the numbers in New York, there were still quite a few big winners...
Five people matched all the numbers except for the Powerball number, which paid out a million dollars each. These tickets were all sold near New York City however - in Bethpage, Ridgewood, Richmond Hill, Stony Point, and Long Island City.
79 people matched five numbers (four regular numbers and the Powerball number). That paid out $50,000
There were also more than 6,000 people throughout the state that won $100.
23 states had at least one person who won a million dollars. Altogether, more than 26 million tickets won at least something (even if it was just $2).
The winning numbers were:
4, 8, 19, 27, 34,
Powerball: 10