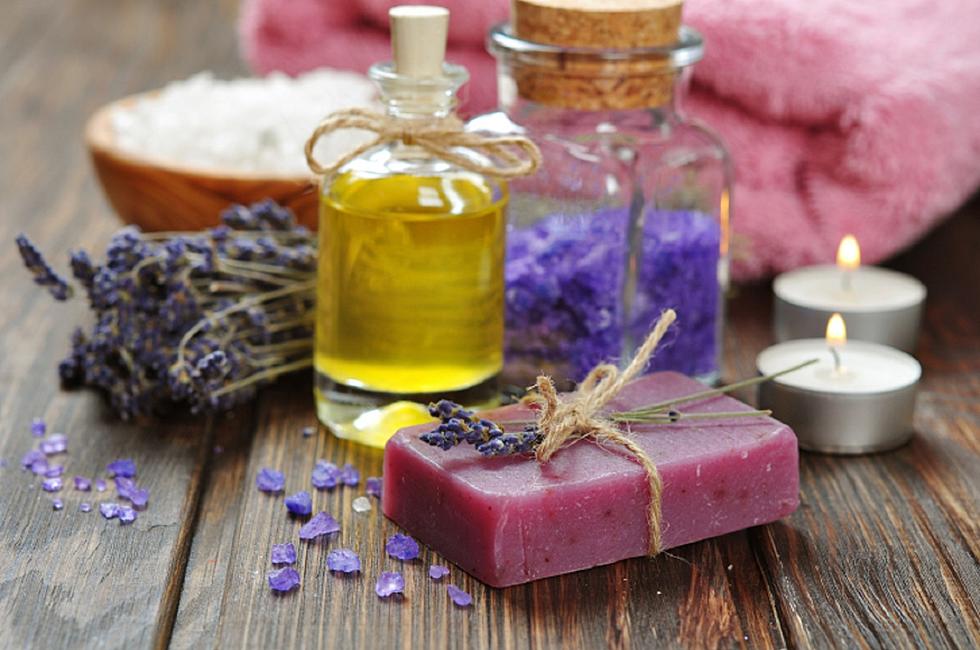 5 Perfect Gift Ideas for Mother's Day
tashka2000/ThinkStock
Mother's Day is coming up this weekend. We want to make sure all the moms out there have a wonderful day. Here are the most wanted gifts for their special day.
Don't know what to get mom for Mother's Day? Have an idea, but not sure if it's something she wants? Well, we want to help you out. A new Mother's Day survey out from Offers.com (an online shopping site) has found the top items mom wants this year. Some things on the list included flowers, spa days and packages, and dinner. The number one thing on the list though, was a personalized gift. Using that information, we found a few places and items to keep in mind while getting mom something for her special day.
Get Mom a Spa Package at Turning Stone: The award-winning Skana Spa will rejuvenate and help mom relax from her busy life. Maybe start with a Harmony Massage or a Custom Massage. Add in a little extra like a Strawberry Sugar Scrub or a Scalp Treatment, and wrap up with Signature Facial. Or you can go with one of their already pre-designed spa packages. There's plenty of options.
Or get mom a spa package from another location in Central New York. Zensations Therapeutic Massage in Rome offers many massage options, facials, and treatments. There's also Escape Away Massage, Loosen Up Massage, Lava Spa, Divine Kneads, and tons of others all over the area.
Pick Up Some Flowers For Mom: Chester's Flower Shop is a known name in Utica, probably because of their selection, quality, and friendly service. Not only can you get flowers there, but you can also pick up a unique gift or heartfelt keepsake. Or you can get mom a cute gift basket for her special day.
Or buy seeds of your mom's favorite flowers so she can grow them in her own yard and be able to enjoy them from late spring through summer (instead of a few weeks or less). Make it even better by offering to plant the flowers (or help her plant them), so you're not just giving her work to do.
Take Mom Out to Lunch or Dinner: The Radisson Hotel in Utica is offering a special Mother's Day meal. Tons of options for mom including their omelet station, smoked bacon, shrimp with cocktail sauce, steak, ham, fresh fruit, tortellini alfredo... And lots more. Of course there are a bunch of dessert options as well. You'll want to reserve a table if you plan on going that way for Mother's Day. You can do that by calling the Radisson Hotel.
You can even just take mom out to her favorite restaurant in the area. Does she love Greek cuisine? Take her to Symeon's and pick up the tab. Or maybe make a reservation at The Tailor and the Cook if that's the atmosphere she's looking for. There's plenty of choices for great restaurants and dining experiences all throughout CNY. Find out what mom likes best.
Be Creative with a Personalized Gift for Mom: A&P Master Images in Utica can take care of anything you would like personalized. If mom loves tea or coffee maybe get her a personalized mug. Don't just put her name on it though, put something thoughtful, or maybe something only she will get (a family joke or a nickname or something). They can also screen print a special T-shirt for mom, or add some rhinestones to a bag, hat... There are a lot of options.
Or you can head to Speedy Awards in New Hartford for something engraved or her own "Art Glass Award" (for being the best mom). Maybe get a picture frame engraved with a personal message and a photo of the two of you (or the whole family).
Get Even More Creative with a Homemade Gift: We're not talking about making mom some macaroni art (come on), but there are options when it comes to something straight from the heart that wasn't bought. Maybe pick up a bunch of your mom's favorite bath and beauty products (Kinney Drugs always has a great selection), and make your own gift basket. Or you could bake her favorite cookies or dessert. Or if you have the time, making a scrapbook just for her is a wonderful idea. You know what your mom likes, use that as a base idea to create the perfect gift.
...Okay, we think we've covered everything. If you're stuck for Mother's Day ideas, you should be all set now. No matter what you end up doing for mom's special day, if you at least put a little thought into it (and don't just throw it together), we're sure she'll be happy and appreciate the work you put into her day.
---
BONUS VIDEO: