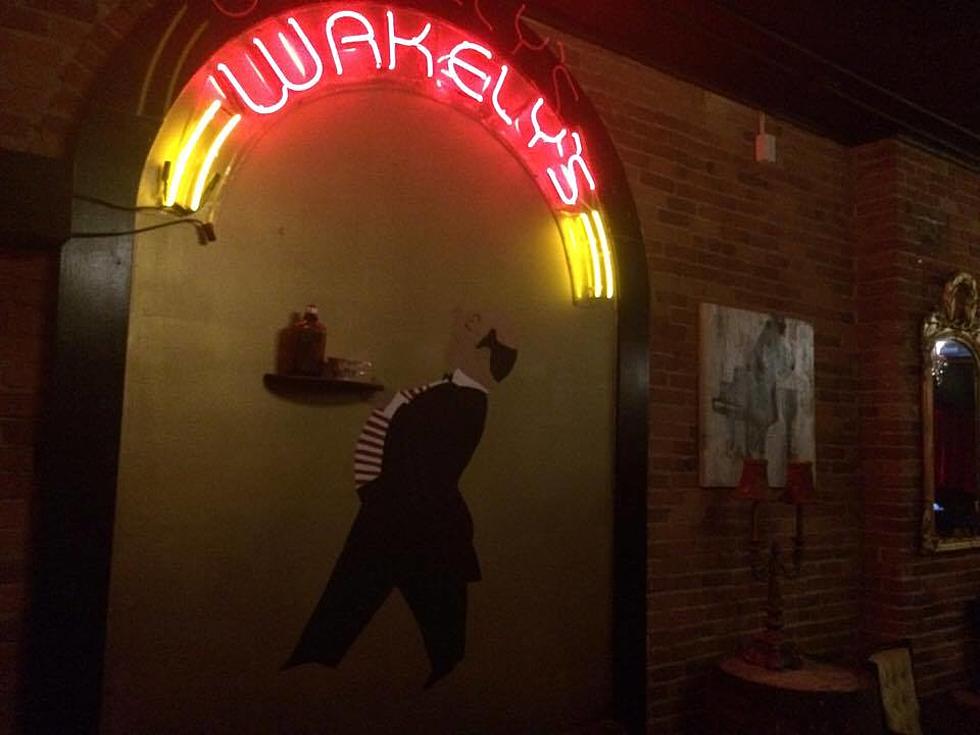 5 Rules You Need to Know Before Going to 'Wakely's on Varick'
TSM
There's a new speakeasy in town, and it happens to be right on Varick Street, where  "Shots" used to be. But there are a few rules you'll want to know before your visit...
This isn't your normal "hangout" on Varick Street. When you walk through the doors at Wakely's, you're walking into the past. A time when things were different when you went out to dinner, or out for a few drinks. This isn't the place to rush in for food, scarf it down and head over to the next event or activity in your life. And it's not the place to get completely wasted and make a fool out of yourself. No, Wakely's has a certain class, and this experience and atmosphere will have you coming back again and again. Before you visit though, there are some things to keep in mind...
1. Dress Appropriately
You don't have to be all dressed up like you're about to accept an award at the Oscars, but you definitely need to be cleaned up. Don't walk in with baggy jeans, off-putting T-shirts, or anything like that. And no hats, flip-flops or athletic wear. Their dress code is business/smart casual.
2. No Cell Phones
You're not going to be texting your friends and playing on Facebook while at Wakely's. They enforce a "no cell phones" rule. Now, that doesn't mean you have to leave your phone at home or in the car, it just means it can't be out on the table (or in your hand). If you do get a call or a text that you need to take care of, Wakely's has a "phone booth" inside their establishment. You just walk in there, shut the door, and take care of what you need to. It's actually a really genius idea.
3. No Photos
Seeing as you can't have your phone out and everyone takes pictures with that, it only makes sense that you would not be able to take pictures. But don't try to get around this rule by bringing in a digital camera. No pictures. There is however an area where you CAN take pictures. Just ask the waitstaff and they'll lead you to it.
4. You'll Need to Know the "Password"
You don't need to know it to get into Wakely's, but if you want to see the secret "Bourbon Room" in the back you will. Ask someone who has been there before about the back room, or ask a member of the waitstaff, they'll be sure to give you all the details. Will they give you the code? We're not sure... You'll have to try it for yourself and find out. You can get more details on this Bourbon Room and information on the password at: Wakelys.com.
5. Don't Come to Get Rowdy and Loud
Sure you're allowed to have a great time, but if you're coming to Wakely's to get smashed and start yelling and getting crazy, you're going to the wrong place. Wakely's is more classy than that. Yes, have a few drinks, have fun, dance to the music, but don't start any trouble. They'll have no problem enforcing this rule if you're trying to get out of hand.
Wakely's is a great place to go if you're looking for a more upscale, less rowdy atmosphere. The place is truly amazing! Although, photos aren't allowed so you can't see the set-up or the chandeliers, or even the cute "phone booth" for when you do need to make a call or send a text. But it's just one more reason for you to go and see it for yourself. Stop by for a date night, grab a delicious meal (the burgers look outstanding), have a few drinks, and listen to the music as you enjoy some great company.
You can get more details including hours, cover charge, and take a look at their mouthwatering menu by visiting: Wakelys.com
---
BONUS VIDEO: