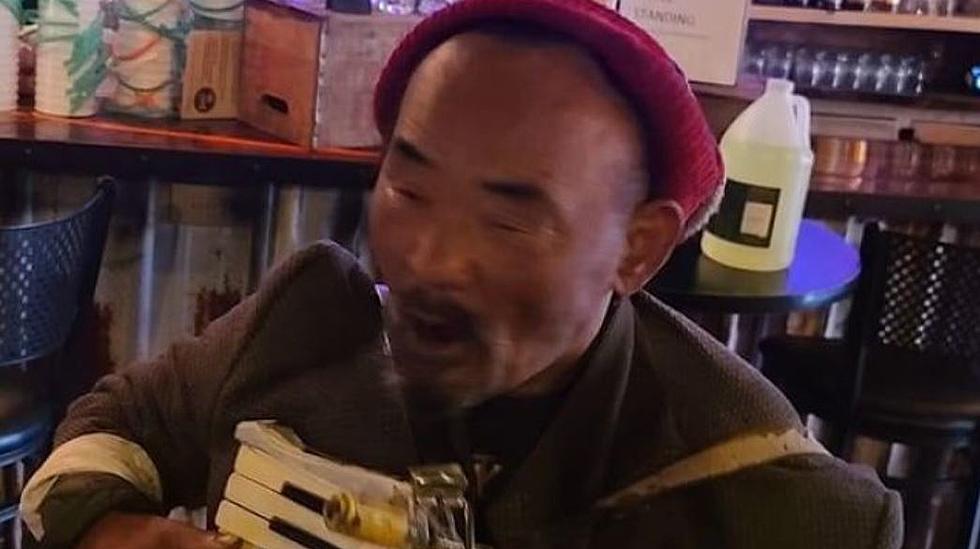 Rainbow Young Will Get His New Accordion In Utica Tonight
GoFundMe
The saga of Rainbow Young and his accordion will come to a close tonight in the city of Utica, New York.
Mark DiOrio, who organized the GoFundMe for Rainbow Young, will be presenting Rainbow with his new accordion tonight at Nail Creek Pub on Varick Street in Utica between 8PM - 8:30PM.
We first reported on Rainbow getting allegedly assaulted around 5AM on April 16. Since then, a GoFundMe was set up for Rainbow and shattered local fundraising records. Rainbow was not seriously injured in the assault, but his accordion was destroyed. That's what sparked the fundraiser.
DiOrio decided to close the fundraiser after raising about $6,000, which is more than enough to get Rainbow a new instrument.
"We've already preordered him one, but there is a substantial amount left over. We're going to put if for whatever he might need," said DiOrio. "If he needs anything for his apartment. I don't know…it's something we've got to investigate a little bit more. If he wants any more instruments. All the money is going to be spent on Rainbow in some way shape or form."
Mark Bolos Sr. and Mark Bolos Jr. of Big Apple Music have loaned Rainbow an accordion to use until his new one is delivered.
Police are still investigating the incident involving Rainbow. We will keep you updated if anything changes.
Celebrate With Rainbow Tonight
Rainbow will celebrate with his new accordion tonight at Nail Creek Pub on Varick Street in Utica between 8PM - 8:30PM. Nail Creek Pub is located at 720 Varick St, Utica, NY 13502. They are open through 11PM tonight, according to Google.
From A to Z: Utica Restaurants You Need To Try At Least Once
From A to Z, here's just some of the restaurants here in Utica that you need to try at least once.
Townsquare Townie Awards 2021
The Townsquare Utica/Rome Townie Awards 2021 are our way of honoring some of the local businesses that help define the unique character of the Central New York region. We hope you enjoy this eclectic list of some of the people, places, and things that we love about CNY.
Take a Hike to an Abandoned Girl Scout Camp 90 Minutes from Utica