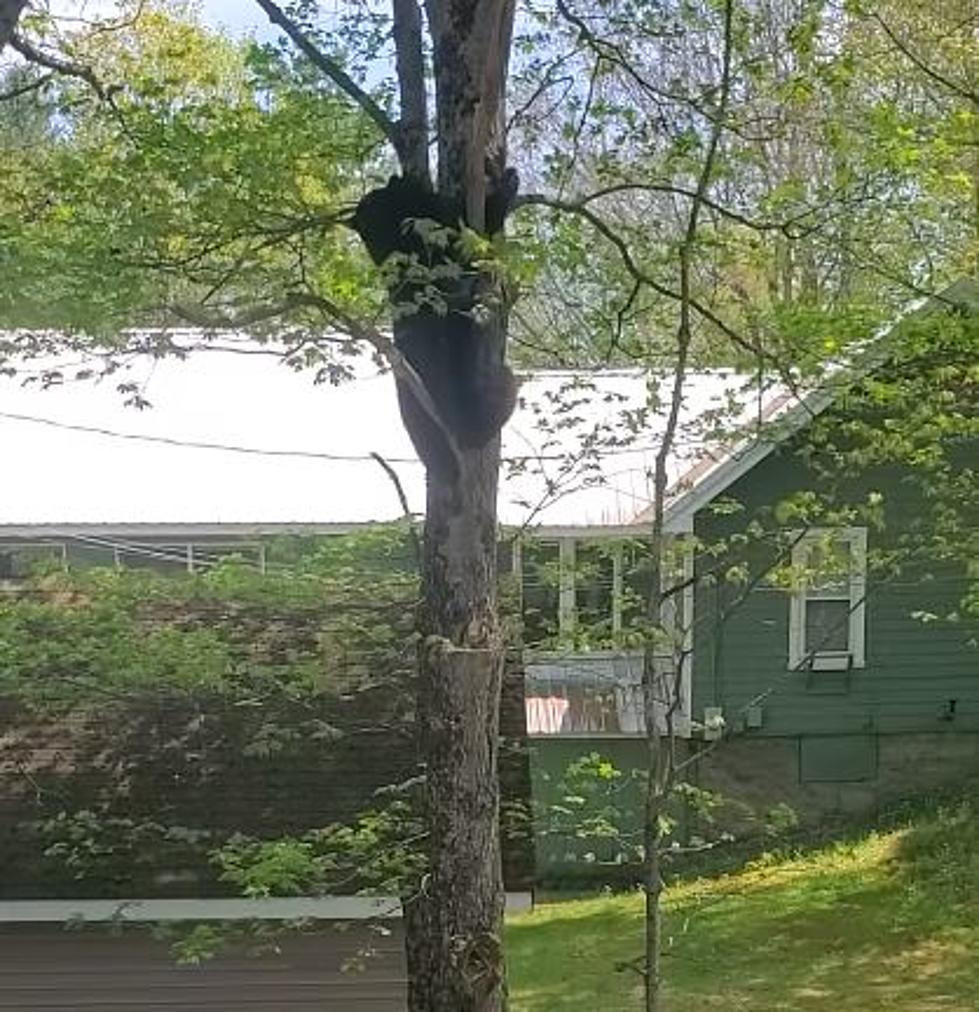 ADK Life: Watch as Dog Stands Guard Vs. Bear in Backyard
Photo: Taken from video Life in the ADK Facebook
There's been no shortage of wild animal/human interaction gone viral in recent weeks and some of these videos have been downright unbelievable.  This week we saw that incredible video from California where a 17-year-old girl pushed a large bear off of her porch when it got too close and threatened her dogs.  These kinds of things happen all of the time and I for one, cannot get enough.  I'm obsessed, and while the Capital Region/Upstate isn't actually Yellowstone National Park, we do boast an incredible array of wildlife thanks in large part to the Adirondacks and their 5,000 square miles of mountains, lakes, streams and forest it covers throughout our great state.
In a recent search for interesting wild animal encounters here locally, I came across a Facebook group run by a woman named Michelle in Old Forge called "Life in the ADK."  This is a video filmed recently in the backyard of her house in Old Forge with her dog Titan, who she tells me is pretty famous up in Herkimer County.  Titan has his own Instagram page and after seeing this video, I know why.  Titan, a rescue, is a 5-year-old 185 pound Mastiff who wasn't the least bit afraid when a bear was chilling in a tree in his backyard.  Titan is a big boy with a loud bark and typically black bears want nothing to do with humans or other animals.
Michelle told me that after about ten minutes or so, the bear left without incident, but not before she's heard in the video pleading for her dog to get back inside.  This is a perfect example of "Life in the Adirondacks."
I'd like to post more of this kind of content so if you have any interesting pictures or videos of wildlife encounters in the Capital Region, Upstate New York or Adirondack Region that you personally took and or own, send it to Brian@wgna.com and I'll share it with our GNA audience.   This includes anything caught on trail cams, Ring security cameras, cell phone video etc.  Thanks in advance!
KEEP LOOKING: See What 50 of America's Most 'Pupular' Dog Breeds Look Like as Puppies