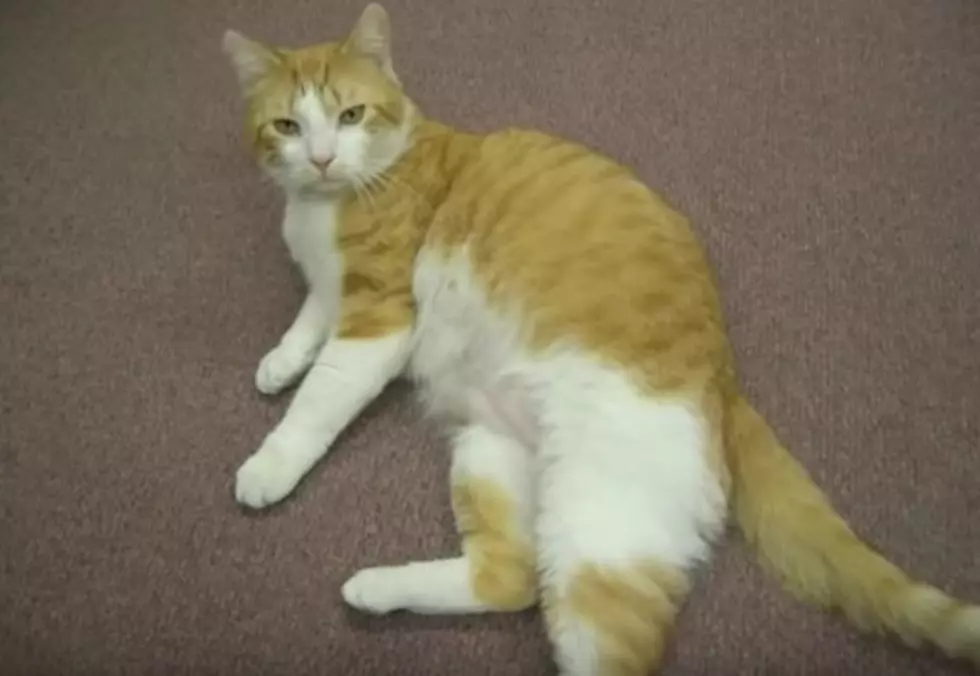 Adventures of 'Pumpkin': The Camden Library Cat
Matthew Hubbell
Pumpkin was a stray kitten who somehow managed to find his way into the Camden Public Library, and we're sure glad he did.
Let's face it, some cats have harder lives than others. Pumpkin's cat life started off on the wrong paw because he used to be a lonely kitten with nowhere to call home. That all changed when he was adopted by staff and visitors at the Camden Public Library.
As we get ready to celebrate Labor Day in the U.S., let us not forget the industrious cats who work their paws to the bone each and every day. Pumpkin, the Camden, New York Library Cat, is just such a cat. We certainly hope he has a generous benefit package.

 
This furry feline has the best of both worlds: Lots of loving community members, and all the reading material he could ever want. Pumpkin's favorite books include: The 3 Blind Mice, Stuart Little, and Of Mice and Men.
This video was released 5 years ago. Does anyone know if Pumpkin is still roaming the library?
---
Here's What really Happens Here at Lite 98-7