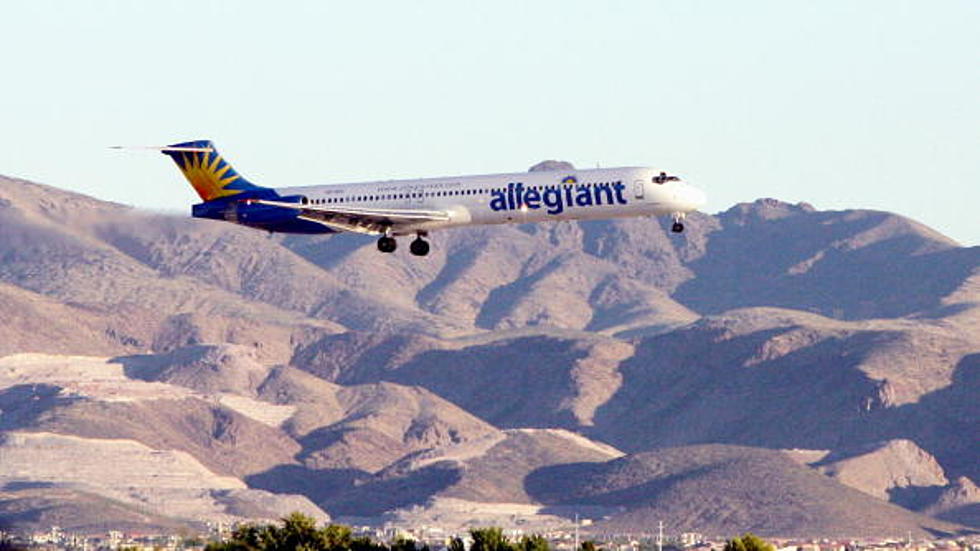 Allegiant Air Strands Vacationing Passengers at Hancock in Syracuse
(Photo by Ethan Miller/Getty Images)
Passengers bound for St. Petersburgh Florida from Syracuse received some bad news on Saturday that severely affected their vacation plans.  Allegiant Airlines had cancelled their flight indefinitely due to safety concerns and no alternatives were offered.
The news comes amid a flurry of recent reports of problems the budget airline is having from safety violations, emergency landings and unhappy crew members to cancelled flights, a total of 15 in June, throughout the country.
WSYR in Syracuse reported today that the cancellation was announced at about 10:30 a.m. on Saturday and there were no employees at the airport kiosk.  The television also spoke with stranded passengers who said calls to their customer service line included extremely long hold times.
Due to operational needs throughout the system, Allegiant is left with no choice but to cancel your flight. We are very sorry for the disruption in your travel plans, but your safety is our number one priority. - Travel Advisory on Allegiant Air website
Allegiant Air is offering the following to their inconvenienced customers-
If passengers choose not to reschedule on Allegiant, they will receive a full refund.
The airline will waive change fees and fare difference for passengers who wish to reschedule their flights; however they must use do so within Allegiant's network.
A $200 voucher for future travel with Allegiant will be awarded to all passengers over the next year.
Just this past week on Thursday, an Allegiant Air flight bound for Niagara Falls from St. Pete-Clearwater International Airport made an emergency landing because a wasp had crawled into an aircraft sensor and was causing problems.  The Airline said the problem was not severe, but because the airline does not have mechanics in Niagara Falls, they needed to divert the plane to an airport with the proper staffing.
Another flight scheduled for 8:19 p.m. on Sunday is scheduled to leave Hancock Airport on its way to the popular Central New York vacation destination, Myrtle Beach. As of post time, that flight is still on schedule.
Allegiant recommends that passengers check the status of their flight before leaving for the airport.