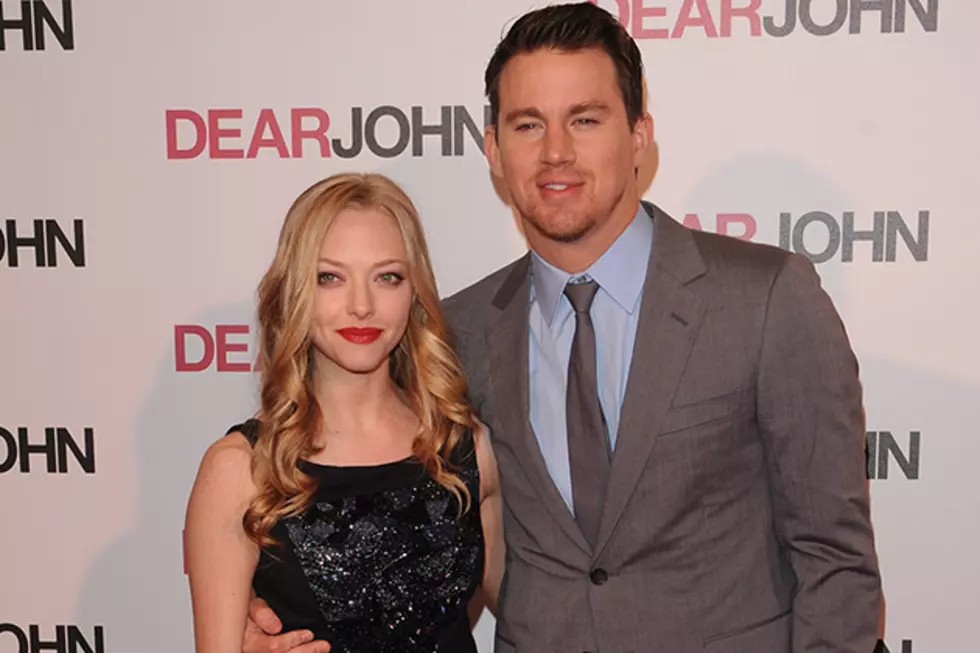 Amanda Seyfried Spills on Kissing Channing Tatum
Ian Gavan, Getty Images
Who doesn't love when celebrities kiss and tell on their costars, especially when the costar is 'Magic Mike' hottie Channing Tatum? Spill the deets, Amanda Seyfried!
The 28-year-old actress got to live out many girls' fantasies when she shared a steamy scene with Channing Tatum in their 2010 film 'Dear John.' So how was the experience? As life-changing as we imagine?
"I don't remember…" Amanda told BBC Radio 1 with a laugh. What?!
She added, "I'm pretty sure it was great. It was easy! He's a funny guy."
We don't get how a kiss with chiseled Channing could be so forgettable, but we'll give them both the benefit of the doubt — it was four years ago, after all.
The 'Les Misérables' star stopped by Nick Grimshaw's radio show along with costar Seth MacFarlane, promoting their new movie 'A Million Ways to Die in the West.'
The well-known comedian — who wrote, directed and stars in the new western comedy — chimed in with his own thoughts on the '21 Jump Street' actor's lip-locking abilities. "I felt like a million bucks afterwards," he joked. "You want to talk about confidence? That guy gives you confidence. So generous."
That's more of the answer we were hoping for!