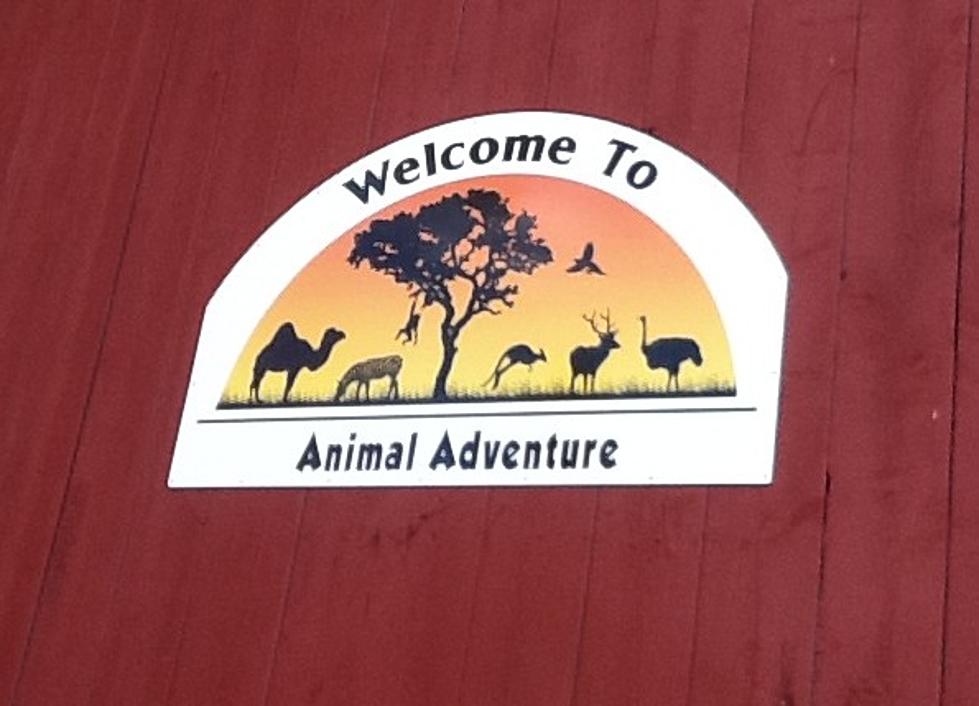 Animal Adventure Park Hosting Low Sensory Evening This Saturday Night
Photo: Bob Joseph/WNBF News (file)
So you hear us mention Animal Adventure Park in Harpursville all the time but what are they all about? Animal Adventure Park and its owner, Jordan Patch have been a HUGE supporter of our St. Jude Country Cares for Kids Radiothon and he's a big part of its success every year.
Animal Adventure Park is an interactive and educational animal park with over 100 species and 300 animals calling Harpursville its home. They believe that conservation is made through education and that's why their staff includes (amongst other things) zoologists, animal behaviorists, and biologists.
Animal Adventure Park Special Events
They have a few special events coming up worth noting coming up including a Low Sensory evening. It's happening this Saturday, June 5th from 5:30 p.m. to 7:30 p.m. It's a special time for people with sensory sensitivities and other needs. It's their chance to explore the park without the hustle and bustle of their crowds.
The park will close at 5 p.m. and reopen at 5:30 p.m. The Low Sensory Evening will have access to all aspects of the park like animal feedings, a keeper talk, attractions and more.
On Sunday, June 20th, Animal Adventure Park will celebrate World Giraffe and Father's Day from 10 a.m. to 5 p.m. It's their 7th year of celebrating dads and giraffes together with a portion of that day's admissions going toward conservation initiatives in the wild.
By the way, dad will get free admission on Father's Day when joined by their family.
LOOK: Stunning animal photos from around the world
From grazing Tibetan antelope to migrating monarch butterflies, these 50 photos of wildlife around the world capture the staggering grace of the animal kingdom. The forthcoming gallery runs sequentially from air to land to water, and focuses on birds, land mammals, aquatic life, and insects as they work in pairs or groups, or sometimes all on their own.
LOOK: 30 fascinating facts about sleep in the animal kingdom